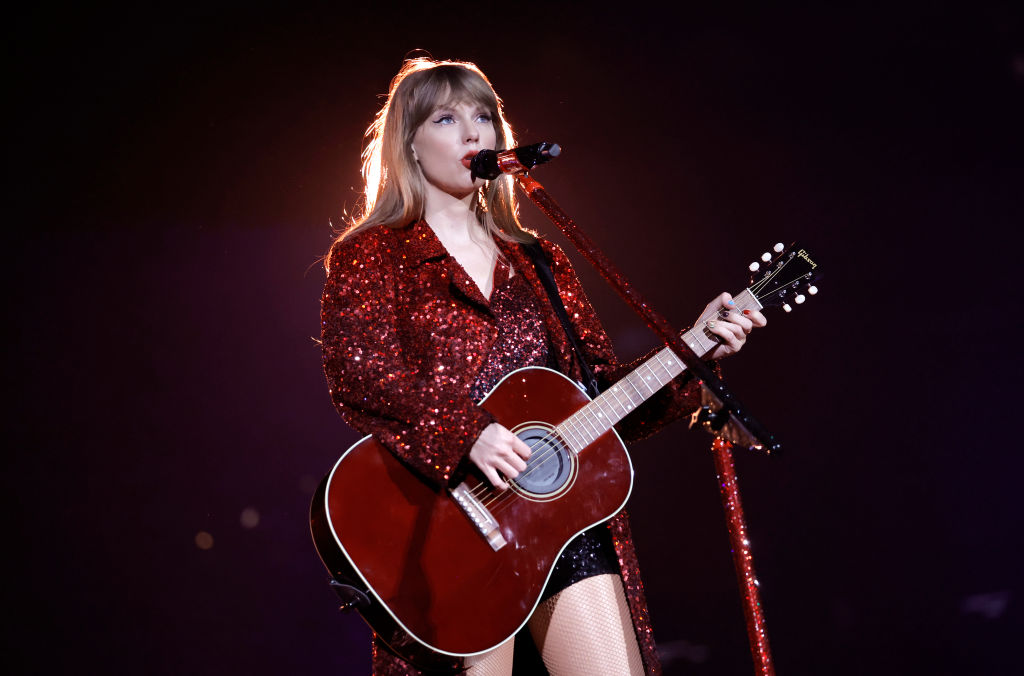 Taylor Swift kicked off her Eras Tour last night in Glendale, Arizona — excuse me, Swift City — and true to her word, she performed songs off every one of her 10 studio albums. A lot of the setlist was dedicated to Lover, folklore, evermore, and Midnights, the four albums she's released since the last time she went out on tour.
"Tonight, we're going to be going on an adventure, one era at a time!" Swift said, per Billboard's recap of the night. She segmented the show into albums — minus one "surprise song" toward the end of the night — and had different stage set-ups and outfits for most of them. (The surprise song will be different acoustic performance each night; last night it was "mirrorball.") Some of the songs were shortened versions, some were acoustic, but Swift got through 44 of them in roughly three hours time.
Watch some video from the night below and check out the extensive setlist.
SETLIST:
"Miss Americana & The Heartbreak Prince"
"Cruel Summer" *
"The Man"
"You Need To Calm Down"
"Lover"
"The Archer"
"Fearless"
"You Belong With Me"
"Love Story"
"'tis the damn season" *
"willow"
"marjorie" *
"champagne problems" *
"tolerate it" *
"…Ready For It?"
"Delicate"
"Don't Blame Me"
"Look What You Made Me Do"
"Enchanted"
"22"
"We Are Never Ever Getting Back Together"
"I Knew You Were Trouble"
"All Too Well (10 Minute Version)"
"invisible string"
"betty"
"the last great american dynasty"
"august"
"illicit affairs"
"my tears ricochet"
"cardigan"
"Style"
"Blank Space"
"Shake It Off"
"Wildest Dreams"
"Bad Blood"
"mirrorball"
"Tim McGraw"
"Lavender Haze" *
"Anti-Hero"
"Midnight Rain" *
"Vigilante Shit" *
"Bejeweled" *
"Mastermind" *
"Karma" *
* denotes live debut
The Eras Tour spends another night in Glendale tonight, and there are 50 more shows after that.