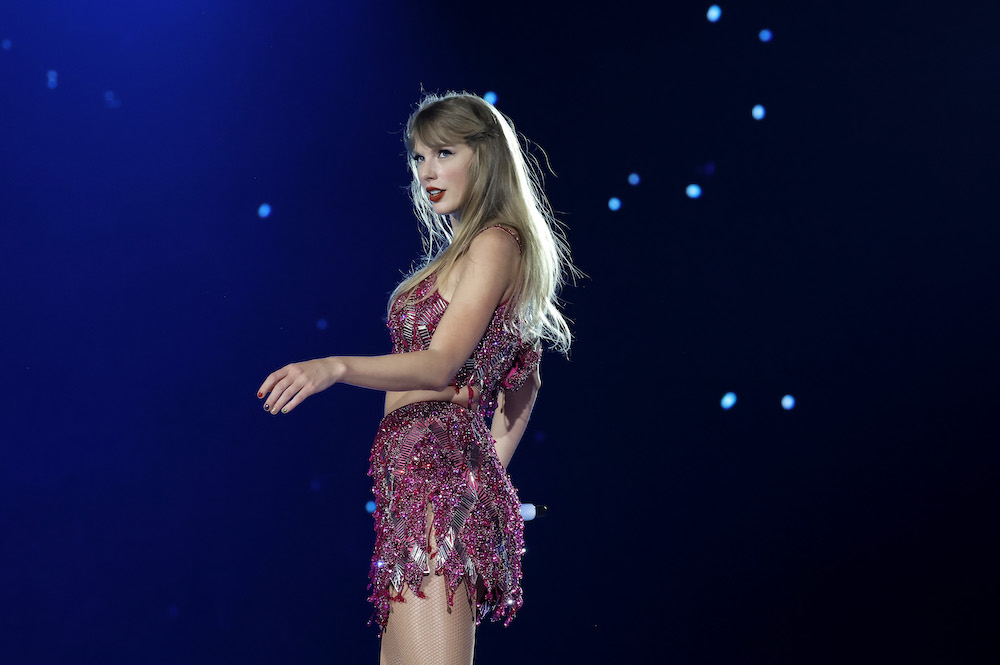 Over the weekend, Taylor Swift performed three consecutive nights of her Eras tour at AT&T Stadium in Arlington, Texas. While attending Sunday night's show, a lucky fan caught Swift on camera being rolled onstage via a janitor cart, which had been rumored. "Not Taylor Swift popping out of the janitor cart during the #arlingtonerastour," captioned a video posted to TikTok.
We've been following Swift's unconventional travel methods for a minute now. In 2018, we wrote about how the previous summer a photographer snapped a pic of Swift's bodyguards carrying a large suitcase out of her apartment — a suitcase seemingly containing Swift.
Splash News, the photo agency that published the image, originally captioned it, "Taylor Swift being transported in a huge suitcase from her Tribeca apartment into her truck, in the trunk. Almost a dozen of Taylor Swift's security guards were present to move this package carefully as Taylor Swift remains to be unseen for a long time." Splash later changed the caption and retracted the claim, admitting that it was unverified, but the rumor persisted.
Then, in a fall 2018 interview with Vogue, Zayn confirmed the rumor: "She was traveling around in a suitcase," he said of Swift's creative paparazzi avoidance.
And now, here we have it: Swift popping out of a janitor cart. Claustrophobia really has nothing on Ms. Swift.