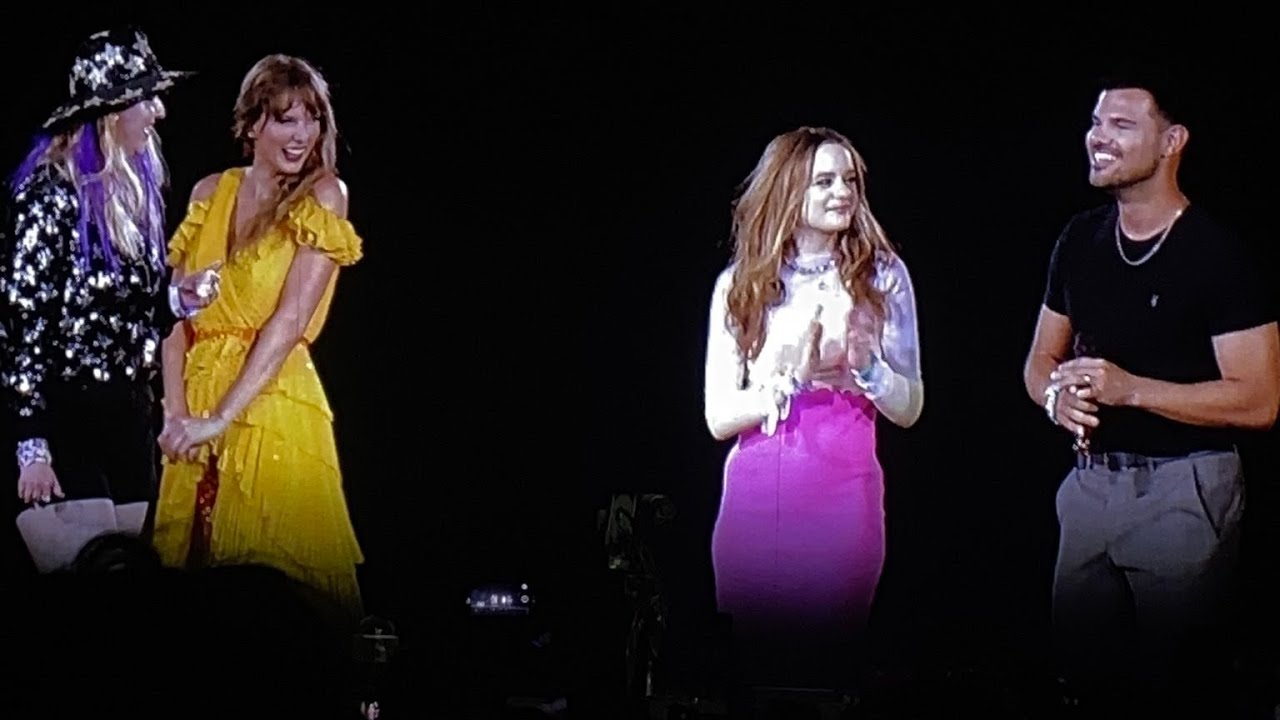 Friday, Taylor Swift released Speak Now (Taylor's Version), her latest re-recorded album. Also Friday, at Kansas City's GEHA Field at Arrowhead Stadium, she picked back up her Eras Tour after a quick Independence Day break. I'd wondered if the release of the album would mean an influx of Speak Now songs in the setlist, which often has been limited to just one track from the album. Sure enough, that era made more of an impact on the show for at least one night.
First, during the preordained Speak Now section of the show, when she normally just sings "Enchanted," Swift performed "Long Live" for the first time on this tour (and, by extension, the first time since 2018). Then, during the part of the show where she performs surprise songs each night, the Speak Now (Taylor's Version) celebration ramped up significantly.
Before performing surprise songs, Swift debuted the video for "I Can See You," one of the project's previously unreleased "from the vault" bonus tracks. It's a heist story written and directed by Swift, and it involves some figures from her past. Taylor Lautner, the Twilight star who briefly dated Swift, is in the video; he's supposedly the subject of Speak Now ballad "Back To December." Also in the video are Joey King and Presley Cash, who appeared as children in Swift's "Mean" video. All three of them joined Swift onstage for the premiere. Lautner did a handspring on his way down the catwalk. Swift told the crowd that Lautner "was a very positive force in my life when I was making the Speak Now album, and I want to say he did every single stunt that you saw in that music video."
After that, both of Swift's solo surprise songs were from the Speak Now era: first "Never Grow Up," making its tour debut, then the "from the vault" track "When Emma Falls In Love," performed live for the first time ever. Watch the "I Can See You" video and footage of the live Speak Now songs below.