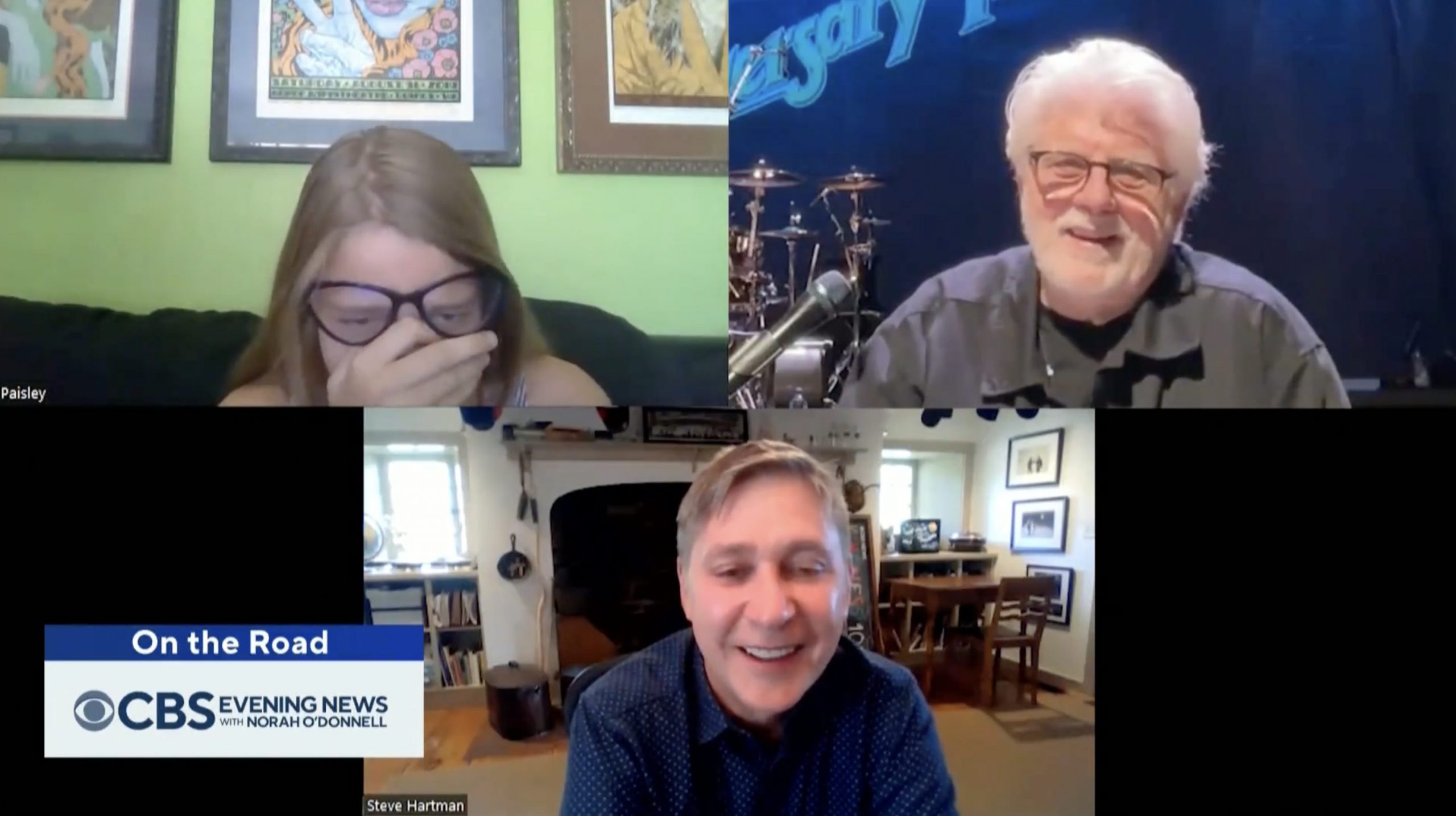 Y'all saw the viral Michael McDonald fangirl TikTok, right? The footage of the 11-year-old girl who was delighted when her parents surprised her with a trip to see the Doobie Brothers? Who beamed upon hearing McDonald's voice at the show? Who could not believe it when she got McDonald's autograph and shook his hand after the gig? Who seems to love McDonald even more than our own Scott Lapatine?
One group of people who did see the TikTok was the gang at CBS Evening News. The network flew reporter Steve Hartman out to Des Moines to interview the girl, whose name is Paisley Gardner, and her parents. We learn that young Paisley became obsessed with McDonald's music after hearing him on the radio and deciding he had the voice of an angel. We also learn that she was initially disappointed upon Googling him and learning that he was an old man, not a young stud, but she got over it. And we learn that Paisley's dad was able to snag the Doobie Brothers tickets for $7 each at the last minute.
After visiting the Gardner family in Iowa, Hartman reconnected with Paisley over Zoom and surprised her when McDonald himself joined the chat. After breaking into tears, she regained her composure and had a conversation that included the question, "Is your best friend Christopher Cross?" McDonald also invited her to come watch a show from backstage. It's an extremely hokey manufactured moment, but also quite cute. Watch the news segment and the original viral TikTok below.