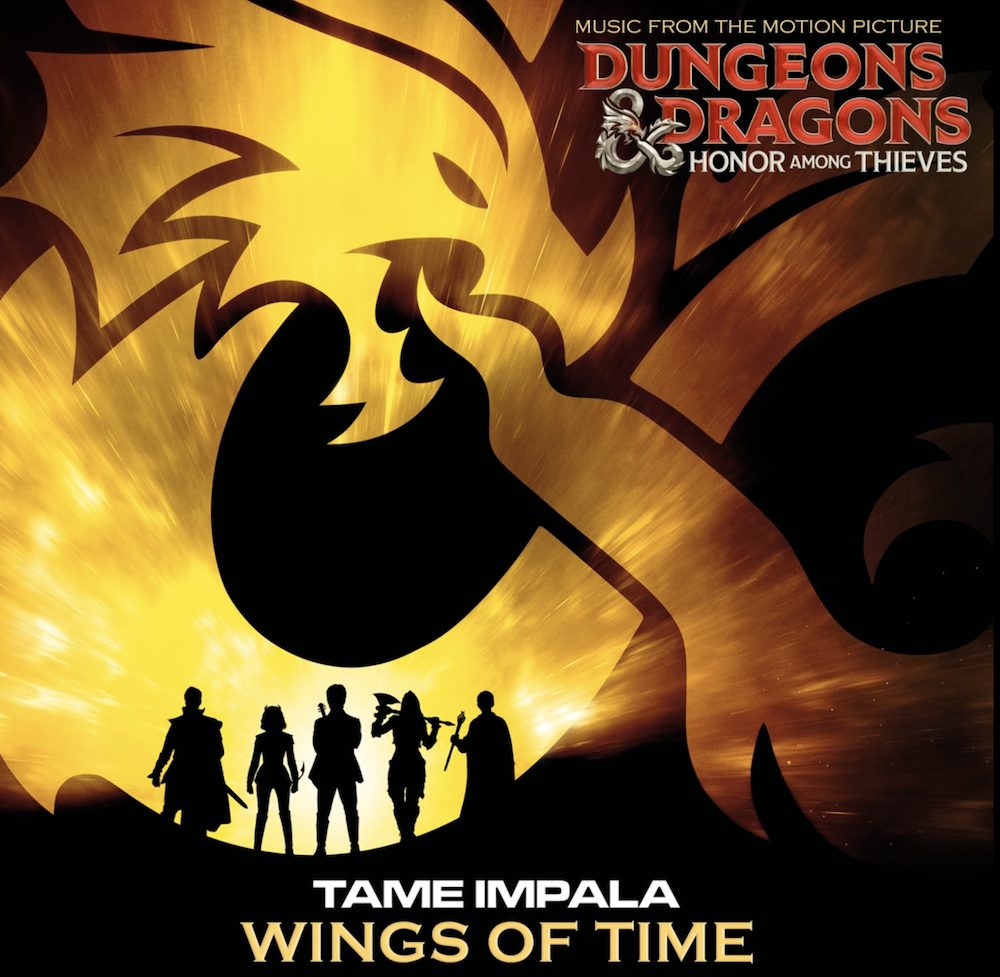 In the few years since releasing 2020's The Slow Rush, Kevin Parker aka Tame Impala has gotten into the movie business — more specifically, remixing Elvis Presley's "Edge Of Reality" for Baz Luhrmann's Elvis biopic and contributing "Turn Up The Sunshine" (with Diana Ross) for Minions: The Rise Of Gru. Parker's also on Gorillaz' just-released Cracker Island LP ("New Gold" featuring Bootie Brown). Anyhow, tonight Parker has unveiled another new soundtrack single — this one is called "Wings Of Time," and it's in the forthcoming Dungeons & Dragons: Honor Among Thieves, out March 31.
In a statement about the track, Parker told Triple J it was an "unmissable opportunity" that let him "indulge" in a "long-time love of fantasy prog-rock." He added:
I recruited my good friend Nicholas Allbrook, who is the person I know appreciates this subject matter the most. We rented a villa in Spain, that kind of felt like a castle, for two nights whilst on tour for Primavera. That location got us in the right frame of mind and it went from there. We stayed up late coming up with weird ideas and song lyrics… So given that I spent the first few years of my musical life making that kind of music, it kind of made sense to me. It was an opportunity to go back and play psych rock again.
The release of "Wings Of Time" comes in tandem with Parker giving an update around his health. Posting to Instagram earlier today, Parker wrote that he'd "fractured my hip" after attempting to run a half marathon but that he wouldn't be canceling any shows because of it.
"Fractured my hip. Tried to run a half marathon on what turned out to be an existing stress fracture," he wrote. "Whoops. Made it to within 1km of the finish line. That's life I guess. All shows in Mexico and South America going ahead as planned I'm not quitting on you guys."
Listen to "Wings Of Time" below.