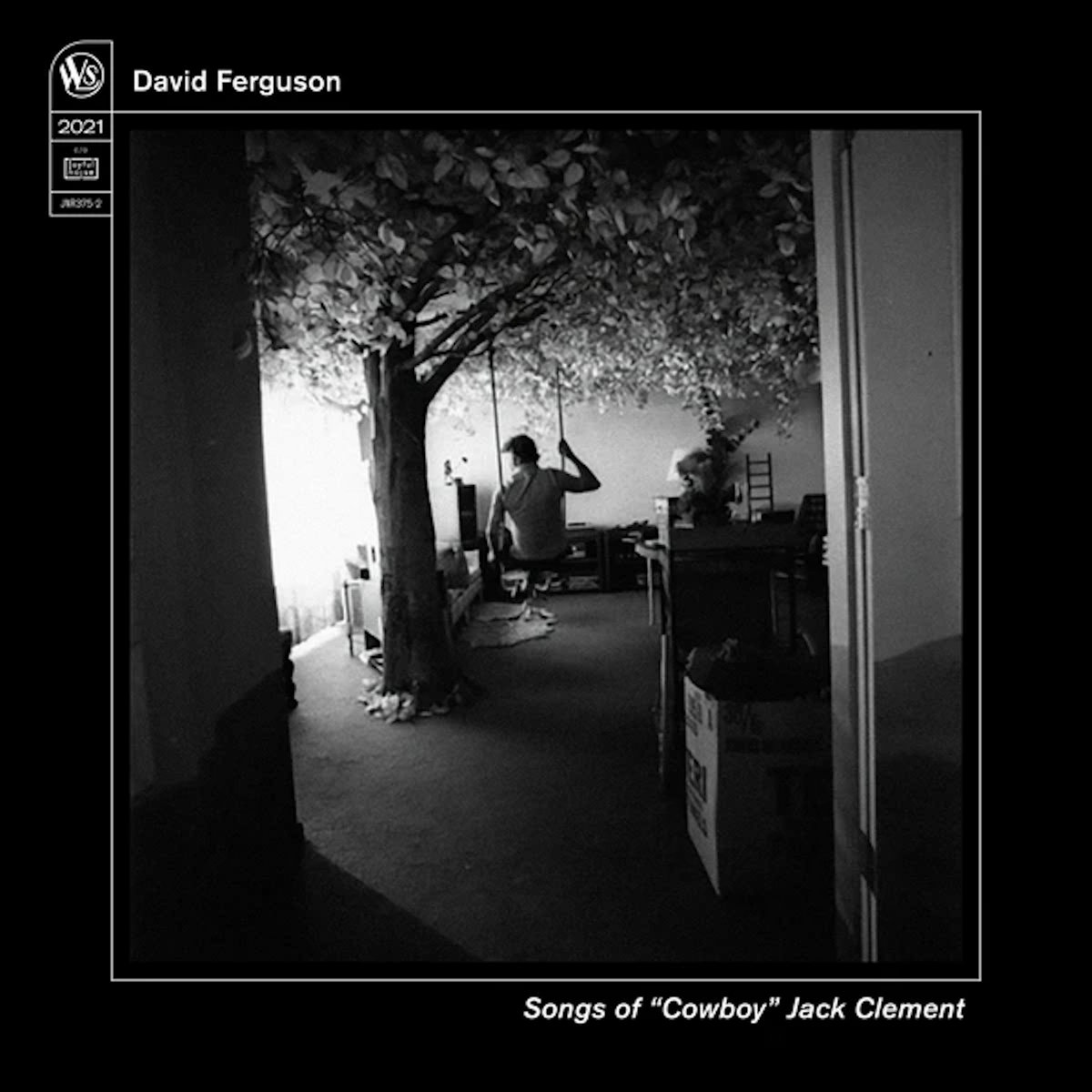 If you've read anything about Matt Sweeney and Bonnie 'Prince' Billy's astonishing new album Superwolves — like, say, the rave review and in-depth profile we published at this website — you might have noticed the name David Ferguson. The man otherwise known as "Ferg" has been part of Sweeney and Will Oldham's circle of collaborators for a while now. They both met him through his work engineering Johnny Cash's American Recordings series with Rick Rubin; Oldham was called in to advise Cash on how to sing "I See A Darkness," while Sweeney was tapped to play guitar on some of Cash's later Rubin collabs. The connection goes back 20 years, but it's been especially fruitful lately.
Besides his work recording more than half of the Superwolves album, Ferguson worked with Sweeney on music for the smash hit video game Red Dead Redemption 2, and both Sweeney and Ferguson were closely involved with the country EP Kurt Vile recorded in Nashville over the past few years. Ferg also put Oldham in touch with T Bone Burnett to record music for the first season of True Detective. He seemingly serves as a human link between old-school Nashville and the weirdo indie roots music embodied by the likes of Sweeney, Oldham, and Vile.
Ferguson's career began in the 1980s engineering sessions for the late "Cowboy" Jack Clement at Clement's Cowboy Arms Hotel And Recording Spa. This was the beginning of a close relationship between Ferguson and Clement, described by Oldham as "part mentor/student, part father/son, boss/employee; all friend/friend." Ferg introduced Sweeney and Oldham to Clement, who was a hero to both artists, before Clement's death in 2013. Around that same time, Ferg recorded an album of Clement covers — Clement himself plays dobro on one song. Last month it finally saw release through Joyful Noise's White Label Series, with Oldham credited as curator. The limited physical run already sold out, but today the project went up on Bandcamp and is well worth a listen. Stream it below, where you can also read more background on the project from Oldham.
The first time I met David Ferguson on his home turf, we rendezvoused in a parking lot in central Nashville and his first words were "Get in the car, we're going to Cowboy's." I think Ferg's car at the time was a Lincoln Continental, white. I don't know what I expected when I reached out to reconnect with Ferg (we'd met on a session in Los Angeles a few years prior), but this unforgettable visit to the Cowboy Arms Hotel and Recording Spa was nowhere in my mindscape. Ferg marched me in through the front office, introducing me to Alamo Jones on the way, and into Cowboy's back office where Jack Clement held court. "Let's pick one, Cowboy!" Ferg gently hollered, and they pulled instruments down from the wall and went right into a song I recognized from a Louvin Brothers record, "I'll Be All Smiles Tonight". Each time they hit the chorus (encouraging me to join in) both Ferg and Cowboy got these hideous grimaces on their face; their exaggerated, hilarious comical "smiles."

Easily one of the greatest nights of music I have ever experienced was a formal celebration of the legacy of then-still-living Cowboy Jack Clement.

It was a star-studded event, and the absolute highlight was Cowboy himself getting 'persuaded' to hit the stage at the end of the evening to perform a handful of his standard performance repertoire, including the Rolling Stones "No Expectations" and Sandy Mason's interior monument "When I Dream." If you are going to pay tribute to a great musician, for god's sake do it while s/he is alive.

David Ferguson and Jack Clement had a wild and unique relationship. Part mentor/student, part father/son, boss/employee; all friend/friend. When Jack was in his final months, part of how Ferg processed his imminent departure was in the making of this record of songs Clement had written. (Cowboy plays dobro and sings on "Guess Things Happen That Way") Ferg is a great friend and a great man of music, and he is generous in sharing what he has and what he knows. Nobody else could have made this record, and it ranks as one of my favorite collections of recorded songs, as well as one of my favorite representations of humanity, in music or outside of it, that I've been blessed to be aware and in the proximity of.

-Will Oldham
Curator