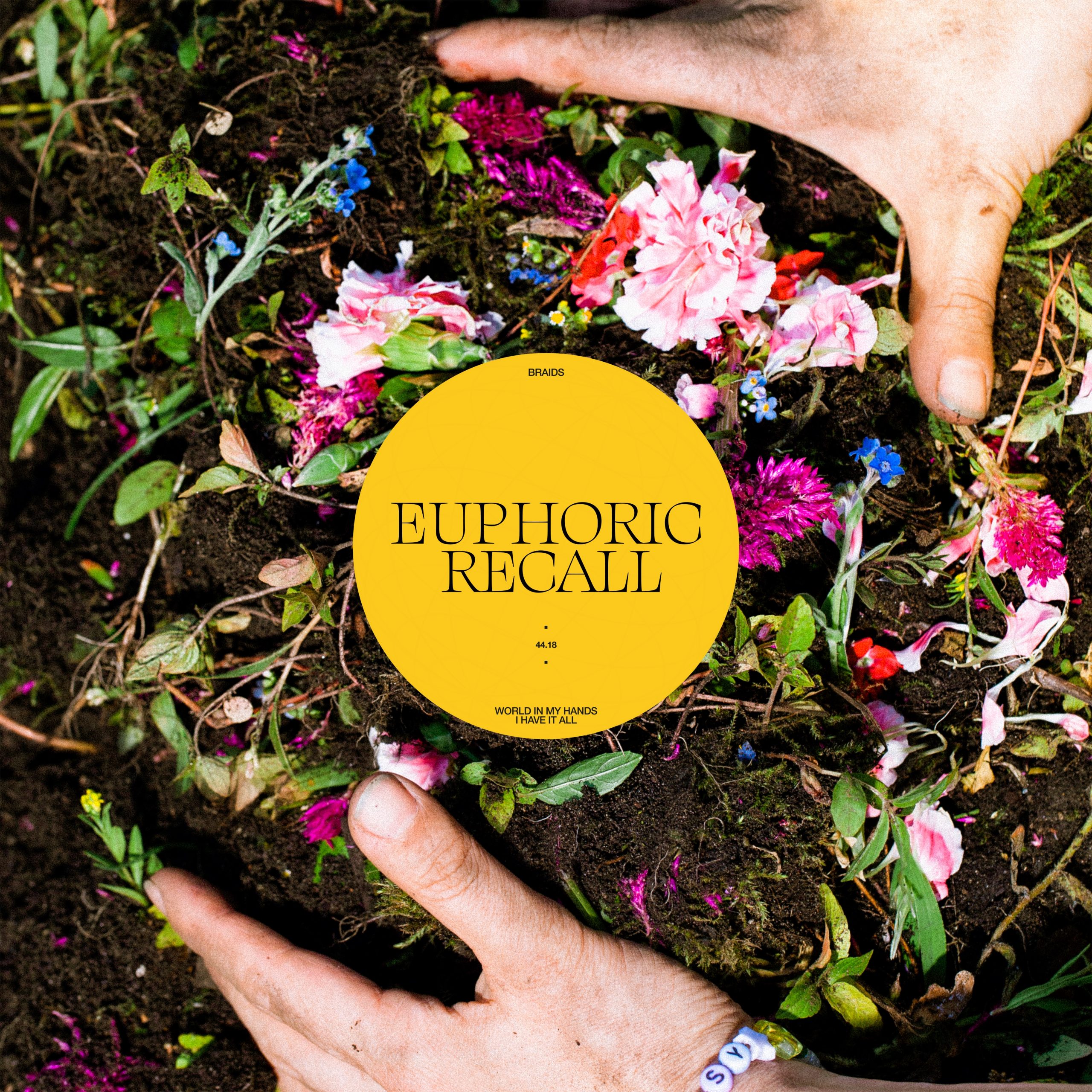 The last Braids album, 2020's Shadow Offering, mixed big, bold pop jams like "Young Buck" in amongst the electronic pop band's more plaintive, exploratory work. The new Braids album doesn't really work that way. Euphoric Recall, out today, is a lot more chill, and even when it intensifies, it does so in artful ways that betray the influence of Björk, Kate Bush, and other leftfield pop greats. The lack of straight-up bangers is a worrisome approach if you, like me, love pop music. But damn if Braids don't work wonders within these constraints. (Also, I may be exaggerating a bit here; "Evolution" slaps; it just slaps in gentle, meditative fashion.)
There are so many spectacular moments on this record. The eight-minute opener "Supernova" — one of two lengthy epics along with early single "Retriever" — blends deconstructed synth-powered beats with orchestral flourishes and blasts of barbed, reverby guitar. It's followed by "Apple," on which hypnotically percolating synths become the launchpad for Raphaelle Standell-Preston's tender exaltations, her holographic voice beaming joy into mantras like "I've never wanted to give someone the most beautiful piano" and "Spend all my money on you!" The journey continues for six more tracks from there, fascinating and rewarding and beautiful to the end.
Stream the album below.
Euphoric Recall is out now on Secret City.