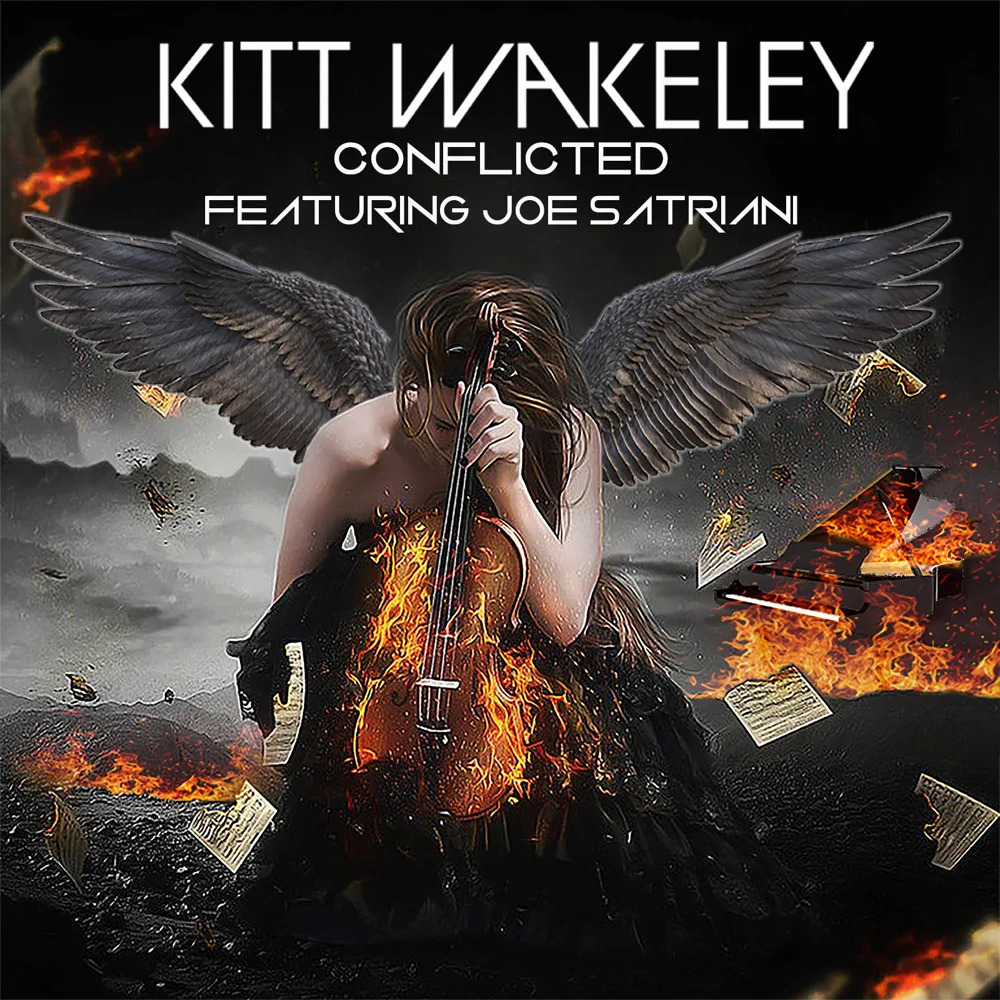 Indie Hall of Fame inductee, songwriter-composer Kitt Wakeley, announced his upcoming project, the album Symphony Of Sinners And Saints by teasing the countless fans out there with an epic collaboration with Joe Satriani on one of the tracks to be listed on the album, "Conflicted." Coherent with everything he's released so far, and taking the sound design a step further, Wakeley's "Conflicted" is inspiring, powerful, and timeless, partly thanks to Satriani's guitar layer that adds a raw electric texture to the whole composition. Premiered on Metal Talk on February 26, "Conflicted" is already topping the rankings in several of Billboard's charts.
On his experience collaborating with Satriani, Kitt says: "Joe's insane guitar magic came later, during the writing the album. All my music is created based on my initial vision, which usually morphs over time. When you have someone like Joe Satriani participate on your project, that thumbprint is much more significant. The brilliance of his playing magnifies my music. To his credit, it became a Joe Satriani song."
A sign of greatness, humility is one of the key tools that has allowed Wakeley to shine so brightly on a consistent basis over the past decade, and with the upcoming album Symphony Of Sinners And Saints set for release on May 21, 2021, it is clear that the international composer is aiming even bigger than anything he's recorded so far.