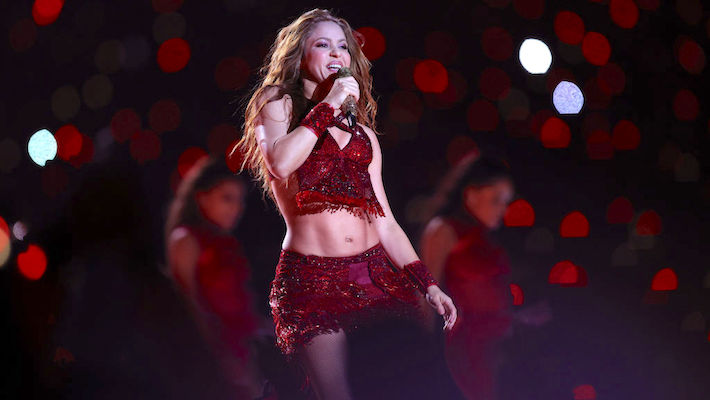 Latin music titans are preparing to battle it out at the 2023 Latin Grammy Awards. Ahead of the pack is Mexican music extraordinaire Edgar Barrera, with a whopping total of 13 nominations. Barrera is up for several of the evening's biggest awards, including Songwriter Of The Year, Producer Of The Year, and Song Of The Year. Camilo, Karol G, Shakira, and Kevyn Mauricio Cruz (better known as Keityn) tie for second place with seven nominations amongst each Colombian act. Argentine producer and DJ Bizarrap holds down the third slot with six nominations.
Despite the massive success of his album Génesis, Peso Pluma was notably missing from each category. However, the organization was sure to point out that the eligibility period for the 2023 Latin Grammys was between June 1, 2022, through May 31, 2023. So due to its June 22, 2023 release date, Génesis would not have been eligible.
The ceremony is set to take place on Thursday, November 16, at the Conference and Exhibition Centre in Sevilla, Spain. This will mark the first international show in Latin Grammy's history.
Continue below to see the nominees list for the main categories at the 24th annual Latin Grammy Awards. To view the full list, click here.
Record Of The Year
Christina Aguilera – "No Es Que Te Extrañe"
Pablo Alborán – "Carretera y Manta"
Paula Arenas Featuring Jesús Navarro – "Déjame Llorarte"
Bizarrap Featuring Shakira – "Shakira: Bzrp Music Sessions, Vol. 53"
Fonseca & Juan Luis Guerra – "Si Tú Me Quieres"
Karol G – "Mientras Me Curo Del Cora"
Natalia Lafourcade – "De Todas Las Flores"
Lasso – "Ojos Marrones"
Maluma and Marc Anthony – "La Fórmula"
Rosalía – "Despechá"
Alejandro Sanz feat. Danny Ocean – "Correcaminos"
Album Of The Year
Pablo Alborán — La Cu4rta Hoja
Paula Arenas — A Ciegas
Camilo — De Adentro Pa Afuera
Andrés Cepeda — Décimo Cuarto
Juanes — Vida Cotidiana
Karol G — Mañana Será Bonito
Natalia Lafourcade — De Todas Las Flores
Ricky Martín — Play
Fito Páez — Eadda9223
Carlos Vives — Escalona Nunca Se Había Grabado Así
Song Of The Year
"Acróstico" – Kevyn Mauricio Cruz Moreno, L.E.X.U.Z, Luis Fernando Ochoa & Shakira, songwriters (Shakira)
"Amigos" – Pablo Alborán and María Becerra, songwriters (Pablo Alborán Featuring María Becerra)
"De Todas Las Flores" – Natalia Lafourcade, songwriter (Natalia Lafourcade)
"Ella Baila Sola" – Pedro Julian Tovar Oceguera, songwriter (Eslabon Armado, Peso Pluma)
"NASA" – Édgar Barrera, Camilo and Alejandro Sanz, songwriters (Camilo and Alejandro Sanz)
"Ojos Marrones" – Luis Jiménez, Lasso and Agustín Zubillaga, songwriters (Lasso)
"Shakira: Bzrp Music Sessions, Vol. 53" – Santiago Alvarado, Bizarrap, Kevyn Mauricio Cruz and Shakira, songwriters (Bizarrap Featuring Shakira)
"Si Tú Me Quieres" – Fonseca, Yadam González and Yoel Henríquez, songwriters (Fonseca and Juan Luis Guerra)
"TQG" – Kevyn Mauricio Cruz, Karol G, Ovy On The Drums and Shakira, songwriters (Karol G and Shakira)
"Un X100to" – Bad Bunny, Édgar Barrera, Marco Daniel Borrero and Andrés Jael Correa Ríos, songwriters (Grupo Frontera Featuring Bad Bunny)
Best New Artist
Borja
Conexión Divina
Ana Del Castillo
Natascha Falcão
Gale
Paola Guanche
Joaquina
León Leiden
Maréh
Timø