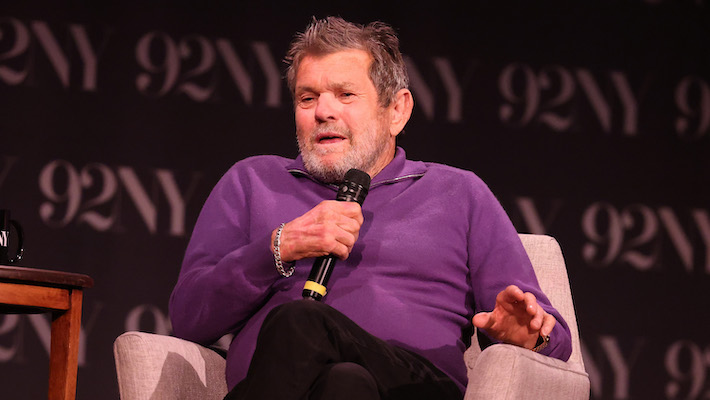 Rolling Stone co-founder Jann Wenner sold the publication to Penske Media in late 2017, around the same time reports surfaced of Wenner's alleged sexual misconduct and sexual assault while leading Rolling Stone. Despite having moved on from Wenner, Rolling Stone needed to distance itself even further from its founder after his recent racist and sexist remarks while promoting his forthcoming book, The Masters.
"Jann Wenner's recent statements to The New York Times do not represent the values and practices of today's Rolling Stone," the publication posted to X (formerly known as Twitter). "Jann Wenner has not been directly involved in our operations since 2019. Our purpose, especially since his departure, has been to tell stories that reflect the diversity of voices and experiences that shape our world. At Rolling Stone's core is the understanding that music above all can bring us together, not divide us."
Wenner spoke with David Marchese of The New York Times for an interview published on September 15. Within the wide-ranging Q&A, Marchese challenged Wenner on the fact that his book zeroes in on "seven white guys" — Bono, Bob Dylan, Jerry Garcia, John Lennon, Mick Jagger, Pete Townshend, and Bruce Springsteen — and asked him to explain why "performers of color and women performers are just not in your zeitgeist."
Wenner stumbled over his words before responding, "When I was referring to the zeitgeist, I was referring to Black performers, not to the female performers, OK? Just to get that accurate. The selection was not a deliberate selection. It was kind of intuitive over the years; it just fell together that way. The people had to meet a couple criteria, but it was just kind of my personal interest and love of them. Insofar as the women, just none of them were as articulate enough on this intellectual level."
Marchese (rightfully) didn't let Wenner off the hook and continued railing against Wenner's bigoted logic that artists such as Janis Joplin, Stevie Wonder, Marvin Gaye, or Curtis Mayfield "just didn't articulate at that level."
At one point, Wenner said, "The selection was intuitive. It was what I was interested in. You know, just for public relations sake, maybe I should have gone and found one Black and one woman artist to include here that didn't measure up to that same historical standard, just to avert this kind of criticism. Which, I get it. I had a chance to do that. Maybe I'm old-fashioned and I don't give a [expletive] or whatever. I wish in retrospect I could have interviewed Marvin Gaye. Maybe he'd have been the guy. Maybe Otis Redding, had he lived, would have been the guy."
After the interview was published, Billboard and The New York Times confirmed Wenner had been "removed from the board of directors of the Rock And Roll Hall Of Fame Foundation," as per a statement from the foundation distributed on Saturday, September 16.