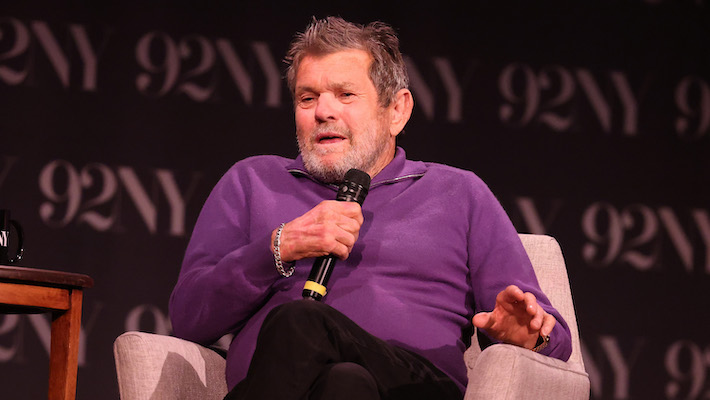 Jann Wenner, the co-founder of Rolling Stone, isn't having such a good week. Although Wenner sold the publication to Penske Media in 2017, he has remained a prominent voice in music media. On Friday, September 15, Wenner sat down for an interview with The New York Times' David Marchese about his upcoming book The Masters. During the conversation, Wenner made what others consider insensitive comments about the contributions of both Black and women artists.
Apparently Wenner's remarks did not sit well with members of the Rock And Roll Hall Of Fame Foundation. On Saturday, September 16, the The New York Times confirmed that he was formally removed from his position on the board of directors via a statement exclusively shared with the platform.
The Rock And Roll Hall Of Fame ceremony has been criticized for its lack of inclusion of Black and women musicians. However, over the years, the team has worked to spotlight entertainers across racial demographics and gender expressions. The 2023 class includes Kate Bush, Sheryl Crow, Missy Elliott, George Michael, Willie Nelson, Rage Against the Machine, and The Spinners.
View a few snippets of Wenner's remarks that landed him in hot water below:
It was kind of intuitive over the years; it just fell together that way. The people had to meet a couple criteria, but it was just kind of my personal interest and love of them. Insofar as the women, just none of them were as articulate enough on this intellectual level.

Joni [Mitchell] was not a philosopher of rock 'n' roll. She didn't, in my mind, meet that test. Not by her work, not by other interviews she did. The people I interviewed were the kind of philosophers of rock. Of Black artists — you know, Stevie Wonder, genius, right? I suppose when you use a word as broad as 'masters,' the fault is using that word. Maybe Marvin Gaye, or Curtis Mayfield? I mean, they just didn't articulate at that level.