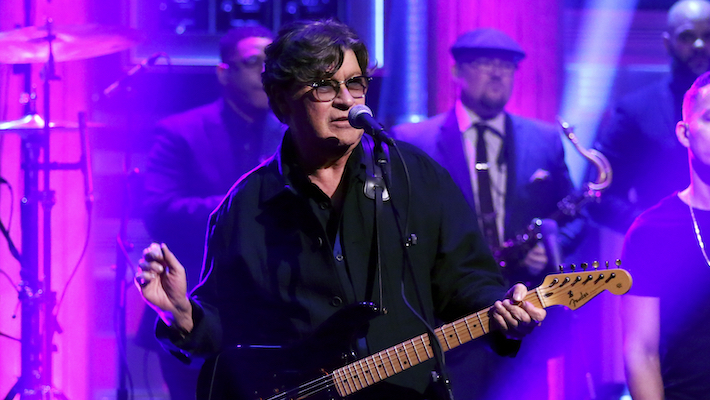 Robbie Robertson, best known as the lead guitarist for Bob Dylan in the '60s and '70s and as the guitarist and songwriter of The Band, has died at the age of 80 years old. According to Variety, his management announced his passing in Los Angeles after a long illness. Robertson was also well-known for his long collaborative history with famed director Martin Scorsese, recently completing his 14th film project with the soundtrack for the upcoming Killers Of The Flower Moon.
Jared Levine, Robertson's manager of 34 years, said in a statement, "Robbie was surrounded by his family at the time of his death, including his wife, Janet, his ex-wife, Dominique, her partner Nicholas, and his children Alexandra, Sebastian, Delphine, and Delphine's partner Kenny. He is also survived by his grandchildren Angelica, Donovan, Dominic, Gabriel and Seraphina. Robertson recently completed his fourteenth film music project with frequent collaborator Martin Scorsese, 'Killers of the Flower Moon.' In lieu of flowers, the family has asked that donations be made to the Six Nations of the Grand River to support a new Woodland Cultural Center."
Robertson's work with Scorsese began in 1976, after the director filmed The Band's farewell concert, The Last Waltz. Since then, Robertson was credited as composer, music supervisor, and music producer on films like Raging Bull, The King Of Comedy, Gangs Of New York, The Departed, The Wolf of Wall Street, and more. Robertson was inducted into the Rock And Roll Hall Of Fame and the Canadian Music Hall Of Fame as a member of The Band and for writing classics like "The Weight" and "Broken Arrow." With his death, only one original member of The Band remains: Garth Hudson.