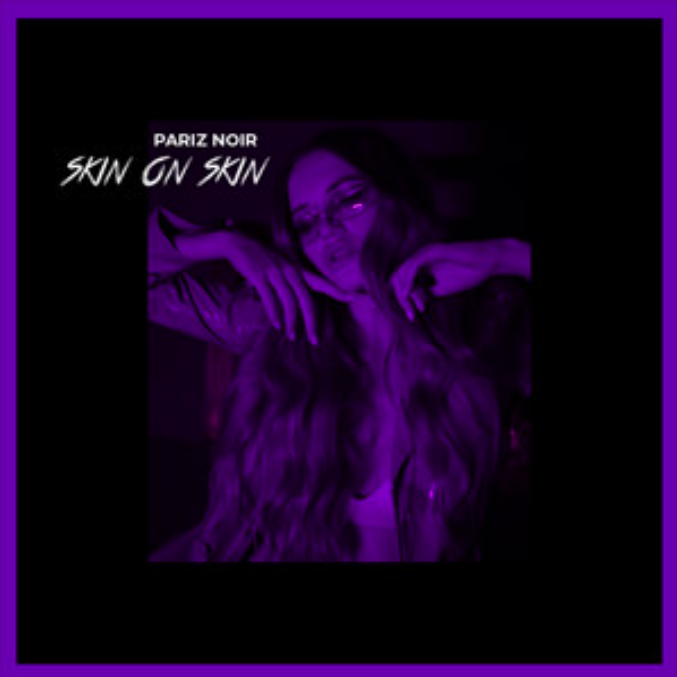 After the critically acclaimed single "Save Yourself," Florida-based Colombian R&B artist Pariz Noir is now releasing a brand new single, the sultry "Skin On Skin." This euphonious, dark R&B single with a sprinkle of sexual desires leads the path for Pariz Noir to share her melodic nightlife sound and mysterious vibe. The song talks about being attracted to someone physically without wanting to get involved emotionally. 
More precisely, it's about a girl who grabs Pariz Noir's attention with her sexual appeal and Pariz Noir is attracted to her but clearly expresses her intentions that all she wants is to have sex and a good time. She reveals her sexual desires, and although that might appear too personal, she does it with such grace and intuitiveness that her desires transform into a powerful song that challenges us to face our own desires.
This erotic number follows-up to her previously released hit "Save Yourself," fully aligning with the dark R&B style she has become a master at executing with such feel. Pariz Noir has been creating music that lyrically revolves around relationship, love, sex, and attraction giving her music a ditinct appeal, and watching her evolve and develop has been quite an exciting journey for the fans.
Born in Cali, Colombia and raised in Miami, FLorida, Pariz Noir has a deeply rooted love, respect and passion for R&B delivering a new era of what is best described as "dark" R&B.
Since 2019 and her EP Darkroom, Pariz Noir has been consistently creating her own aesthetics, and the release of "Skin On Skin" confirms the immense potential she's displayed throughout the past few years. It is also the ideal way of starting off the summer season with a strong dose of sensual vibes!