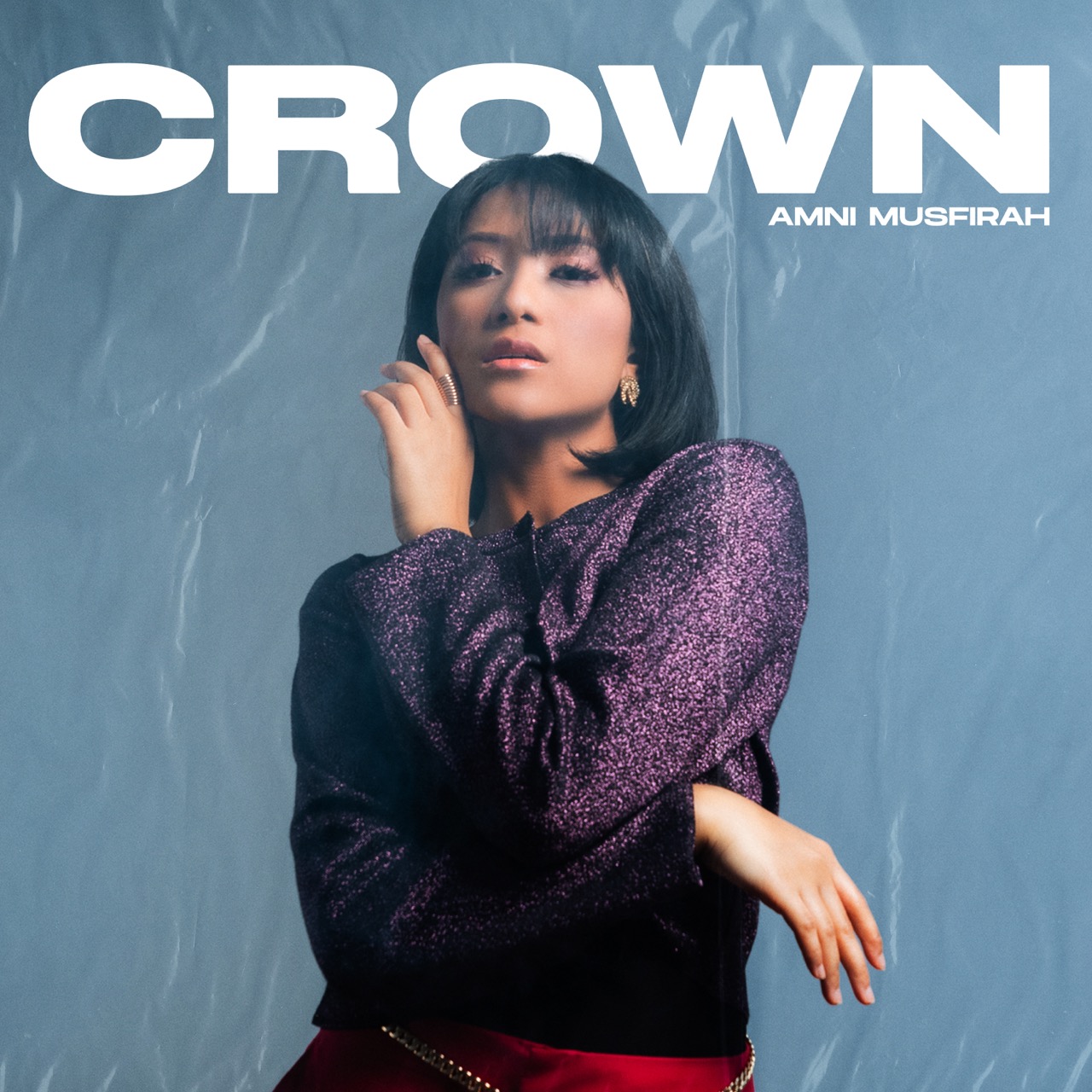 Singapore native singer-songwriter and composer Amni Musfirah has an out-of-this-world album out this week titled Crown, that her hyper-passionate followers have been heavily anticipating since the release of the single "Vacation," a few days ago. This 9-song collection includes magnificent tracks like the solemn "Fade Away," the ethereal slow-paced "Crown," or the more rhythmic "I Got You." In fact, the entire tracklist plays with a rare-to-find fluidity, with diverse moods and vibes perfectly intertwined for a magical listening experience.
Amni Musfirah has had multiple lives in one; one of her first performances, at the Childaid charity concert in 2008, led her to be discovered by the person she now calls her mentor, the famous Singaporean composer Iskandar Ismail.
Since then, she's been dazzling the world as a singer-songwriter and composer. The ambassador of 'Straits Times School Pocket Money Fund' and 'The Business Times Budding Artist Fund' made the headlines in Asia when she performed solo for the opening and closing ceremony of Asian Youth Games 2009, singing the theme song, 'Asia's Youth Our Future,' and for the Opening and Closing Ceremony of the Youth Olympic Games 2010.
In 2011, Musfirah attracted over 4M visitors as the voice and face of Southeast Asia's largest water- light show, 'Wonder Full.' She has also performed sold-out concerts all across Asia's biggest capital cities. In 2017, she graduated from the prestigious Berklee College of Music in Boston.
After being propelled nationally as one of the fastest-growing artists in terms of popularity, topping pop-radio charts, and becoming a sensation in the country, Amni Musfirah now ambitions to conquer the western market, and the album Crown is the perfect opportunity to do just that.
Crown sees Amni Musfirah transformed, as her willingness to experiment helped pave the way for her to create an addictive form of R&B/pop soundscapes, fully aligned with her past artistic direction, and bringing to fruition her raw and pure talent. She redefines the true meaning of real music, with her fingerprints all over each of her songs, from the vocals to the production and songwriting.
Hypnotizing audiences with her ethereal aesthetics, her quintessentially zen nature bursts fire all over the tracklist, capturing her at her smoothest self we've seen so far, and while that's no out-of-the-ordinary fact coming from the rising star, this one is definitely a special one to hold on to, as she leaves us impatiently waiting for more..