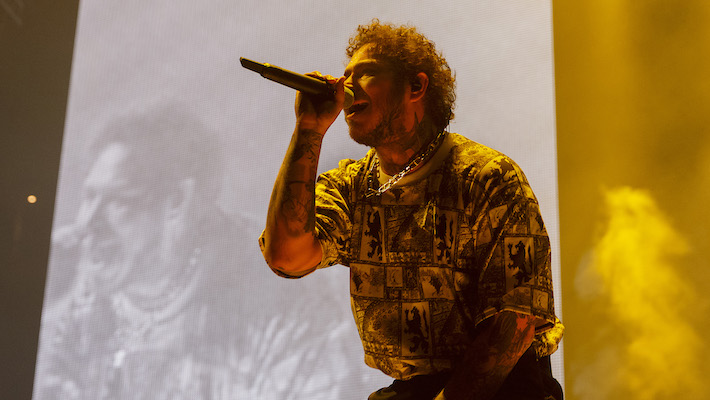 Post Malone appeared for a new interview on The Howard Stern Show, during which he reflected on his experience meeting Taylor Swift years ago. The two were backstage at a show, and the pop star revealed she loved his music.
"We were just passing by and she was like, 'Oh my God! Nice to see you,'" Malone shared. "'Better Now is f*cking amazing!'"
There was also a video of the supposed moment at the time. "I'm so jealous of that song, that hook," Swift can be heard saying.
The rapper then shared the rest of what he said to Swift: "I was like, 'What? That's f*cking crazy, you're a great f*cking songwriter! Thank you so very much.'"
Malone also noted that the moment meant a ton to him. "There's so many beautiful artists in the world and for another artist to acknowledge that is a really, really b*tching thing," he said. "It's a really special thing. That was a really cool moment and it was very inspiring."
Since then, Malone and Swift have hung out again, as he described the pop star as "genuinely one of the most kind and considerate [people]" and "a f*cking hell of a songwriter," according to Rolling Stone.