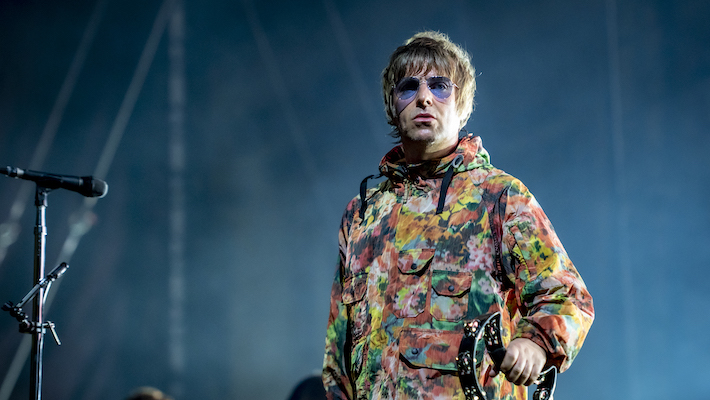 A few days ago, Liam Gallagher announced that next year he would be honoring the 30th anniversary of Oasis' debut album, Definitely Maybe, by embarking on a solo tour. Given that his brother, Noel, was obviously missing from the equation, fans on social media had some questions. And Liam answered.
"But are you going to give us the surprise that Noel is going to join the DM tour or not, Liam?" one person asked.
"He's been asked and he's refused," Liam responded on Twitter.
He's been asked and he's refused

— Liam Gallagher (@liamgallagher) October 17, 2023
Liam first unveiled the news on Instagram, with a list of dates around the UK and Europe.
"I'm bouncing around the house to announce the Definitely Maybe Tour," he wrote in the caption. "The most important album of the '90s bar none. I wouldn't be anywhere without it and neither would you, so let's celebrate together LG x."
View a complete list of the tour dates for Liam Gallagher's Definitely Maybe anniversary tour below. Find more information on tickets here.
06/01/2024 — Sheffield, UK @ Utilita Arena
06/03/2024 — Cardiff, Wales @ Utilita Arena
06/06/2024 — London, UK @ The O2
06/07/2024 — London, UK @ The O2
06/10/2024 — London, UK @ The O2
06/15/2024 — Manchester, UK @ Co-op Live
06/16/2024 — Manchester, UK @ Co-op Live
06/19/2024 — Glasgow, Scotland @ OVO Hydro
06/20/2024 — Glasgow, Scotland @ OVO Hydro
06/23/2024 — Dublin, Ireland @ 3Arena
06/24/2024 — Dublin, Ireland @ 3Arena
06/27/2024 — Manchester, UK @ Co-op Live