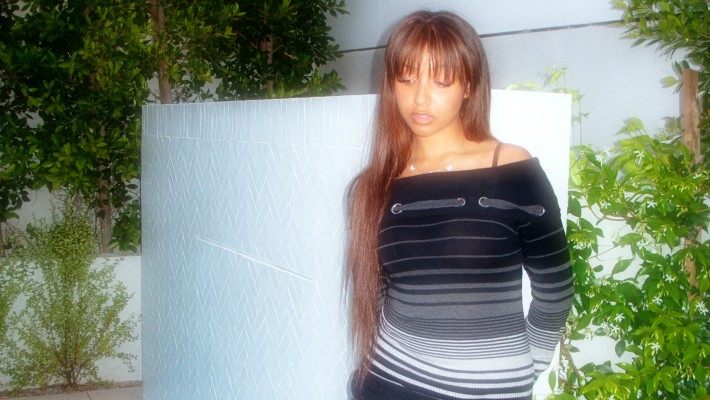 PinkPantheress is crushing it right now: She's only 22 and she had a smash hit No. 2 single earlier this year with her Ice Spice collab "Boy's A Liar." She's also done all of this without even dropping a debut album (2021's To Hell With It is a mixtape), but that's about to change: Today (October 12), PinkPantheress announced her debut album is called Heaven Knows and that it's set to arrive on November 10.
Sharing the news and cover art on social media, PinkPantheress wrote, "what an intense insane moment ! my first album is coming out and you know i love a pun so it's called 'heaven knows', out on november 10th. this album is an accumulation of music i've made over the last two years, with some beloved tunes that might sound familiar and some cutie features who i can't wait to announce. i love everyone here, i cried the other day thinking of how lucky i am to have people willing to listen to me, you are never taken in vain. to my fanpages, i love you, you're always there for me and i will never forget about how safe you make me feel. it's been a long time comin from pain to capable of love, i hope you love each song you hear from me!"
Check out PinkPantheress' post and the album cover art below. She also announced some tour dates, so find those in the post below, too.
Heaven Knows is out 11/10 via Warner Records UK. Find more information here.
PinkPantheress is a Warner Music artist. Uproxx is an independent subsidiary of Warner Music Group.