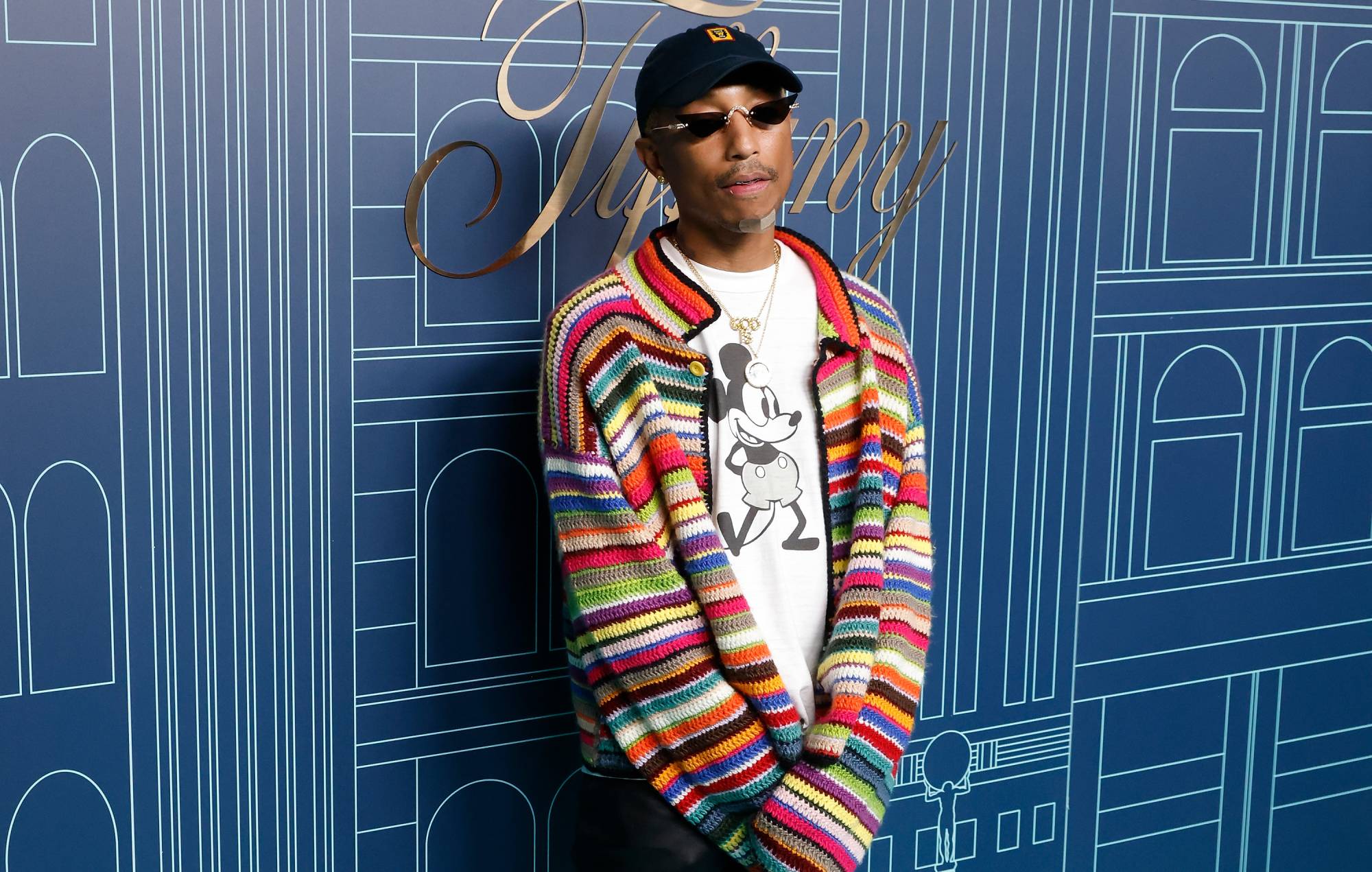 Pharrell Williams has revealed that he built a recording studio at Louis Vuitton's Paris headquarters so he can move between making clothes and producing music with ease.
Williams was appointed the creative director of the French luxury fashion house back in February. His first collection was presented during men's fashion week in June.
"I go back and forth between music and clothes," Williams told GQ, with the article writer revealing that Williams had built a recording studio in his office there. "Songs and shoes, accessories and harmonies. And it's one fluid thing."
In a separate interview with The New York Times Style magazine this summer, Pharrell added that for him, there was little difference between making clothes and music.
"Being a producer and a creative director are similar. I can go from apparel to drums, from trunks to melodies. Within my design studio, I have a section allocated to music, so I go back and forth all day," he stated.
Meanwhile, Williams also recently revealed that N.E.R.D could be making a comeback soon.
Speaking to Tyler, The Creator for GQ, Pharrell revealed that he has been working on "twelve N.E.R.D records" while in Paris.
Pharrell said to Tyler of the new N.E.R.D material: "They're big choruses, but you know, out of nowhere, I'll just come out of nowhere with the three-bar, crazy-nuts chords that go three-bar to four-bar to eight-bar. It's good bro, it's good."
He continued, comparing it to 2001's 'In Search Of…': "This is like that feeling that I felt when we made 'In Search Of…'. I won't sit here and tell you that they were hits. I knew it was different, and I knew there won't be nothing out there like this. But I'm talking about the feeling. I wanted to do everything. I wanted feelings."
Pharrell most recently released the gospel single 'Joy (Unspeakable)' in June as part of Men's Fashion Week in Paris.