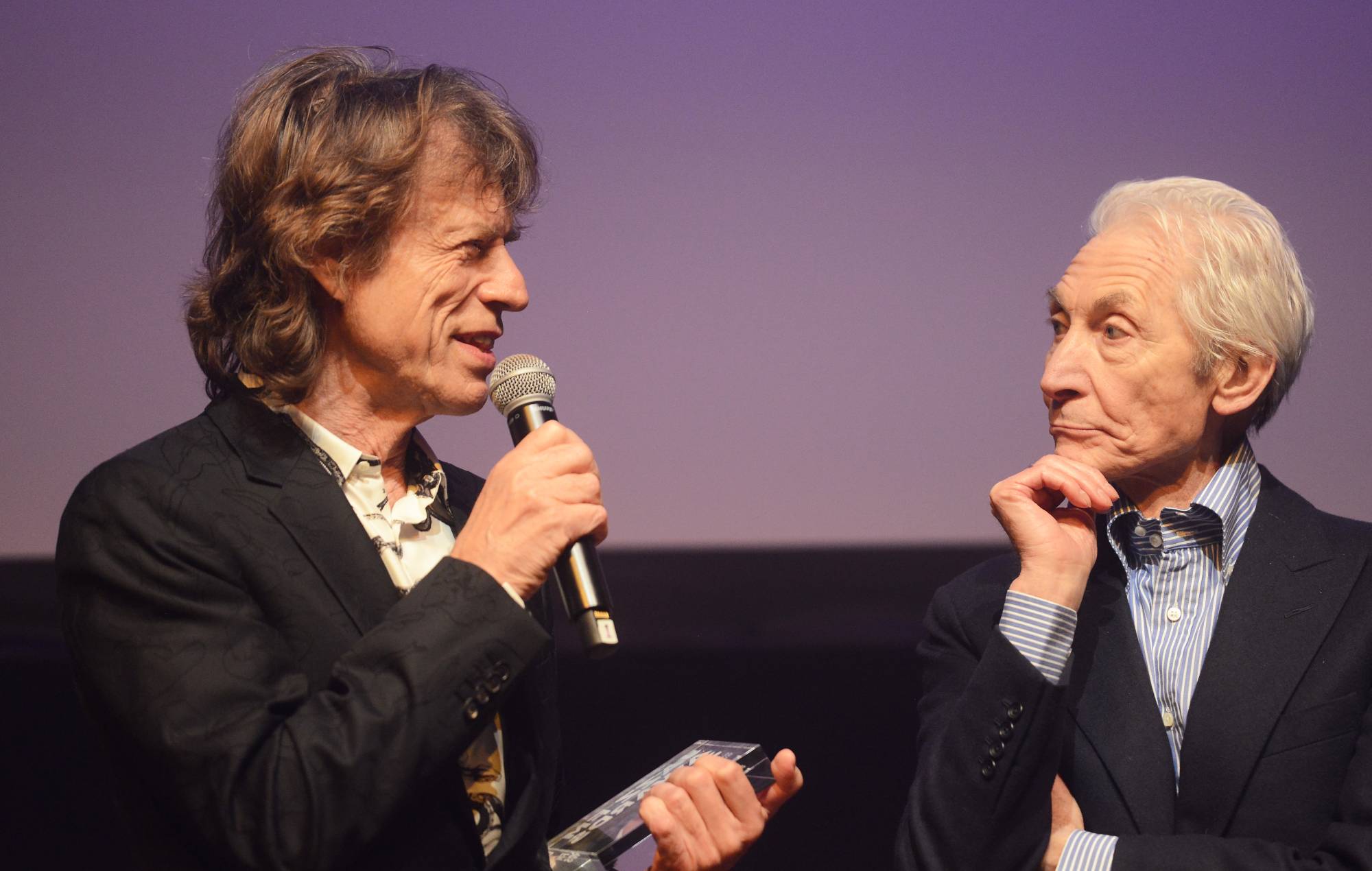 Rolling Stones frontman Mick Jagger has reminisced about his "close friend" Charlie Watts in a new interview.
Speaking to SiriusXM, Jagger remembered his long-term bandmate and friend Watts, who passed away in 2021 at the age of 80.
Jagger said: "I knew him since I was 19, and I hung out a lot with Charlie. He was one of my close friends.
"Charlie and I had a lot of interests outside of just playing in a band. We loved football and cricket. Charlie and I used to go to cricket together a lot.
"Charlie's very knowledgeable about [football]. He used to play football hen he was a kid. He was pretty good. Much better than me. Charlie loved beautiful objects. He liked antiques, he liked furniture. So we talked a lot about things like that."
Recently, it was revealed that the Stones' upcoming new album, 'Hackney Diamonds' will feature two songs that they recorded with Charlie Watts. 
The members discussed the upcoming release – which will be their 24th LP – in a new discussion with The Tonight Show host, Jimmy Fallon, and showcased the live premiere of the lead single 'Angry'.
Taking place at the Hackney Empire in London earlier this month (September 6), surviving members Jagger, Keith Richards and Ronnie Wood all shed some insight into the album, and explained how the band has changed since the death of longtime drummer, Charlie Watts.
"Ever since Charlie's gone it's different, of course. I mean, he's number four. His missus is up there… Of course he's missed. Incredibly," Richards said, discussing the shift in dynamic since Watts died in August 2021. "But thanks to Charlie Watts also we have Steve Jordan who was Charlie's recommendation for if anything should happen to him. [He told us,] 'Steve Jordan's your man'."
"[Watt's chose him] way, way back, and also he's been a friend of ours. I've worked with Steve so it was a kind of natural progression," he continued. "It would have been a lot harder without Charlie's blessing on that, you know?"
When asked by Fallon whether or not the album will feature any contributions from Watts, frontman Mick Jagger revealed that while the majority of the tracklist was written at the end of 2022, two of the tracks were recorded back in 2019 and feature the musician.
"There's 12 tracks on the album and most of them are Steve, but two are tracks we recorded in 2019 with Charlie. And so we used two of the tracks we recorded with Charlie before," he said.
Wood also confirmed that these two songs appear back-to-back midway through the LP and are titled 'Live By The Sword' and 'Mess It Up'.