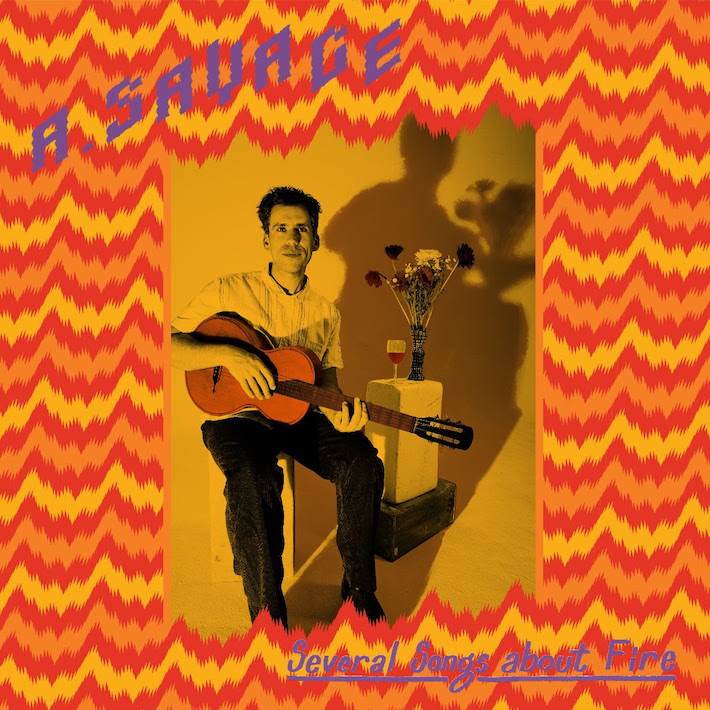 A. Savage has announced his second solo album is on the way, outside of his work in Parquet Courts. Fans can expect to hear the new record, Several Songs About Fire, later this fall.
Until then, the rocking lead single "Elvis In The Army" is available to listen to now, complete with a dreamy B&W music video that was shot in Paris by director Emile Moutaud.
"We often describe ourselves in geographic terms. American, New Yorker — two terms that I've used to identify myself that have to do with being from or of a certain place," he shared in a statement. "So 'Elvis in the Army' is a bit of an inventory of those labels. They have less to do with geography than we realize. Really we're just talking about ourselves, then framing certain characteristics geographically."
"No matter where I live I'll have an American psyche until the day I die, for better or for worse," he added. "I'll always be of America. And I can't imagine a time where New York doesn't feel like home. But despite that, I'd rather not be associated with a place, at least for now."
Check out A. Savage's "Elvis In The Army" above. Below, find the complete tracklist and cover art for the album.
1. "Hurtin' Or Healed"
2. "Elvis In The Army"
3. "Le Grande Balloon"
4. "My My, My Dear"
5. "Riding Cobbles"
6. "Mountain Time"
7. "David's Dead"
8. "Thanksgiving Prayer"
9. "My New Green Coat"
10. "Out Of Focus"
Several Songs About Fire is out 10/6 via Rough Trade Records. Find more information here.