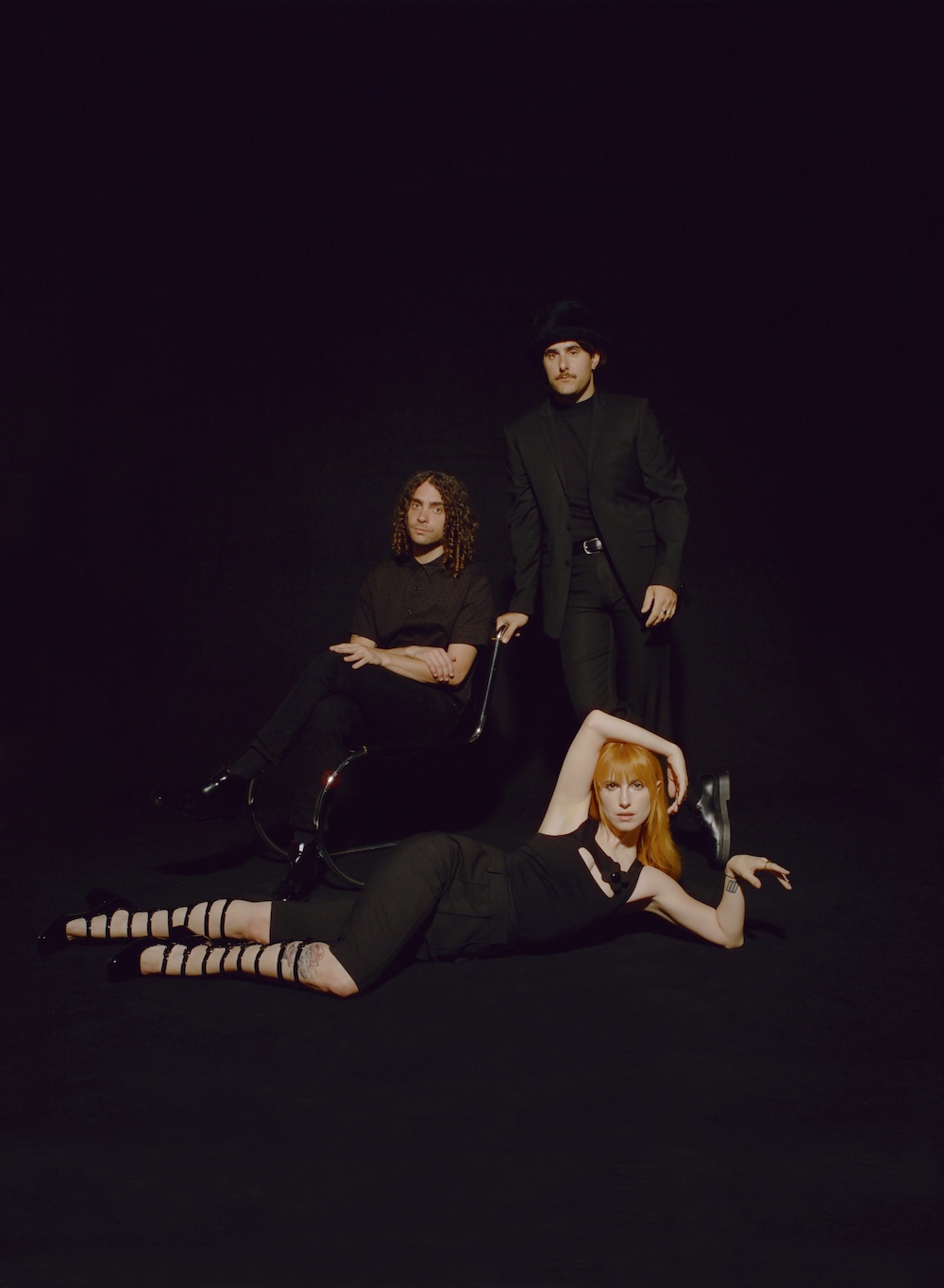 Paramore are a month away from releasing their first new album in six years, This Is Why. So far, they've shared the album's title track — which landed on our best songs of the week list — and the topical "The News." Today, they're back with another single, "C'est Comme Ça," which boasts some punchy chorus and a drawling spoken word part.
"I'm trying to get un-addicted to a survival narrative," Hayley Williams said in a statement. "The idea of imminent doom is less catastrophic to me than not knowing anything about the future or my part in it. The guys and I are all in much more stable places in our lives than ever before. And somehow that is harder for me to adjust to."
Listen below.
Williams talked about the new song in an interview with Apple Music. "It's just this really great treat and we had a really god time getting back into a little bit of dance punk vibes," she said. "I had been listening to a lot of Dry Cleaning and Yard Act and just artists that talk a lot over great, cool music. So I guess I was just feeling poetic and feeling a bit critical of myself and fused all that stuff."
"I was really stoked to get this music because a lot of times with Paramore, unless we're all in the room at the same time working on stuff together, I feel like a lot of what I do is top lining and I love doing that," she continued. "It's so freeing. Especially after doing the solo records where I was just always on top of every single moment."
Williams also discussed about talking to SZA while she was making her album:
SZA and I tried to hang out multiple times while we were making this record and she was like, she's getting up in the afternoon and staying up all night making record. We're up at 7:00, getting in the studio by 10:00, leaving by dinner. And I remember saying to her, I was like, "I'm so (censored) old." And she was like, "No, you're not old." Like, "You're not old." I'm not looking for the hottest party to be seen at anymore. We certainly say no probably more than we say yes even now…I'm so addicted to the disorder of everything.
Back when S.O.S. was rolling out, SZA tweeted that she talked to Williams "more than you'd think":
This Is Why is out 2/10 via Atlantic Records.