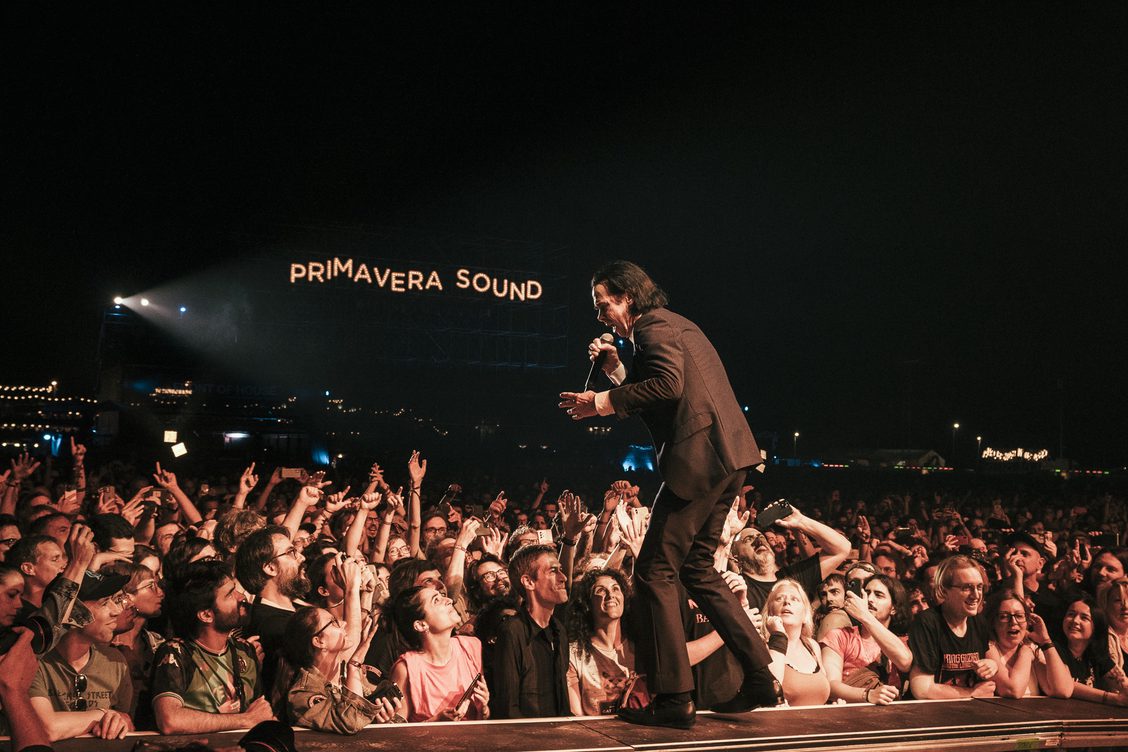 Primavera had previously expanded to Los Angeles, as well as cities in Portugal and South America. Why did that come before Madrid?
 
ALFONSO LANZA: For years, between Barcelona and Porto, we understood that Primavera Sound's offering for Europe was covered. In the last few editions, after seeing how the demand for tickets had increased and that the people who come to PS Barcelona have multiplied and diversified, we believed that it was time to make a two-weekend edition of the festival in Barcelona. 
We did that in 2022 and it was an absolute success. On the other hand, we have also wanted to propose something in Madrid for years. It's a city we work with all year round with tours, and where we already did editions of our small autumn festival Primavera Club. It has not been possible, for different reasons, to make a Primavera Sound similar in size and ambition to the one in Barcelona until this year. So the double event that took place last year in Barcelona, will now be one weekend in Barcelona and another in Madrid.
Why did now feel like the time to have another Spanish city involved?
LANZA: More than just another city in Spain, it is another city in the south of Europe, where it would be false modesty to say that we are not the leading festival in size, quality, attractiveness, and recognition. And that city, Madrid, meets all the conditions for a Primavera Sound to be held: It is a great international communications hub, has all the necessary infrastructure required for a festival like ours and, as a city itself, is culturally vibrant, with a great passion for music. Actually, if you think only of Madrid, and what it's like, it has always been a good place to do a Primavera Sound. And now, at last, the circumstances have come together. So we can't be more proud, excited, and happy that that momentum in Madrid — our momentum — has arrived.
While Madrid and Barcelona aren't so far from each other, they have their own specific character within Spain. How do you envision Primavera Madrid differing from Primavera Barcelona?
LANZA: All the Primavera Sound festivals that take place in cities other than Barcelona — whether in São Paulo, Buenos Aires, or Madrid — have to resemble the one in Barcelona and have their own identity at the same time. This being the first edition of the festival in Madrid, part of that identity has to be built.
We have never wanted to be like a large multinational that thinks of its new venues as aseptic franchises that don't take the local character into account. The music scene (industry, artists, public) of each city, and in this case Madrid, has to feel challenged and represented by Primavera Sound. So it is not so much what Madrid can do for Primavera Sound, but what Primavera Sound can do for Madrid. That's why we have made sure that the whole network of concert venues of the city have a presence in Primavera Sound.
Primavera has long been a massive festival. What are the new logistic challenges of holding it in both Barcelona and Madrid?
LANZA: Setting up a festival for the first time in a city is always a challenge in itself. In the case of Madrid, our biggest challenge is mobility: The festival takes place in the Ciudad del Rock in Arganda del Rey, 30 minutes away from Madrid. So, although it can be easily reached by public transport, all our efforts right now are focused on implementing a pioneering mobility device that makes travel from the city to the venue as comfortable as possible for all our attendees. In fact, we have already agreed on the fan zone from which free transportation will depart for ticket holders, the Civitas Metropolitano stadium in the city. There will also be activities that take place there.
Tell me about this year's theme — "I'll be your mirror." It refers to the two cities but the festival is applying it to the lineup in general.
LANZA: We always like to have a song title that explains our spirit that year. In other editions it was "Can't Do Without You" or "Alegría." Apart from having John Cale on the lineup this year, "I'll Be Your Mirror" explains many aspects of the 2023 edition. It's polysemic: Madrid will be a mirror edition of Barcelona, while each festival will also be a mirror of the music scene of the place that hosts them and, above all, of the city (or the spirit of the city) that hosts them.
But, basically, we'll be the mirror of our audience. We love to listen to it and reflect them in our lineup. We need to, as well. So, "I'll be your mirror" also refers to this: Anyone who looks at the poster can see themselves reflected in it. There are as many possible posters as there are attendees, with everyone's favorite artists. Each person can make their own Primavera.
Does the fact that this year is called "I'll Be Your Mirror" mean Madrid is a one-off event?
LANZA: Each year we will have a different theme, as we've always done. That doesn't mean that the "I'll be your mirror" spirit will be lost. Our claims are often part of our overall and continuing identity: "New normal" in 2019, for example, was not just a seasonal campaign. It was a commitment and an enduring personality trait of the festival.
No Primavera Sound is born as a one-off. It would not make sense after so many years dreaming about it. If we come to a city, we come to stay.
The "new normal" you referenced was when Primavera first presented a lineup with 50/50 gender parity. Is that the plan for all future editions?
LANZA: Our big leap was in the 2019 edition, with the 50% gender balance. It was a commitment we made after realizing how easy it really was. (In 2018 we almost accidentally did it.) But we wanted it to mean something and underline it. It was not a one-time campaign, but a commitment forever, and we continue to make the lineups according to that criteria. We are also planning on opening a third category in which non-binary identities are represented, as it does not make sense to pigeonhole these artists into male-female binary boxes if they do not identify as such outside the festival. There are no really big challenges. Actually, it's really easy as there will always be times when you have to choose between one artist or another for a slot at the festival.
Primavera has a long history of impressively dense and daunting lineups. This year has headliners like Kendrick Lamar and Rosalía, alongside the reunited Blur, and Depeche Mode returning to the stage. Do you have a dream booking for the festival that you still haven't gotten?
LANZA: The very first moment in our booking process is very much like a letter to Santa Claus. So, obviously, we always have dream bookings. If we lose that illusion, which is almost childlike, we are finished! Please remember that, above all things, we continue to be a festival organized by music fans who started out to bring their favorite bands to their city. And, sooner or later, we are bringing them all in.
What are you most excited for at this year's festival?
LANZA: This year, obviously, our first edition in Madrid and the challenge it represents is a great incentive for that illusion. We will always want to be better than last year, but not better than next year. 
Also, as we always say, there's no small print in our lineups. Every name matters. So, part of our team (and I assume, part of our audience as well) is really, really excited about names on our bill that are not headliners. Personally, I'm really excited about the Mars Volta, My Morning Jacket, Depeche Mode, and the legend Eddie Palmieri because it's the first time they will come to Primavera.