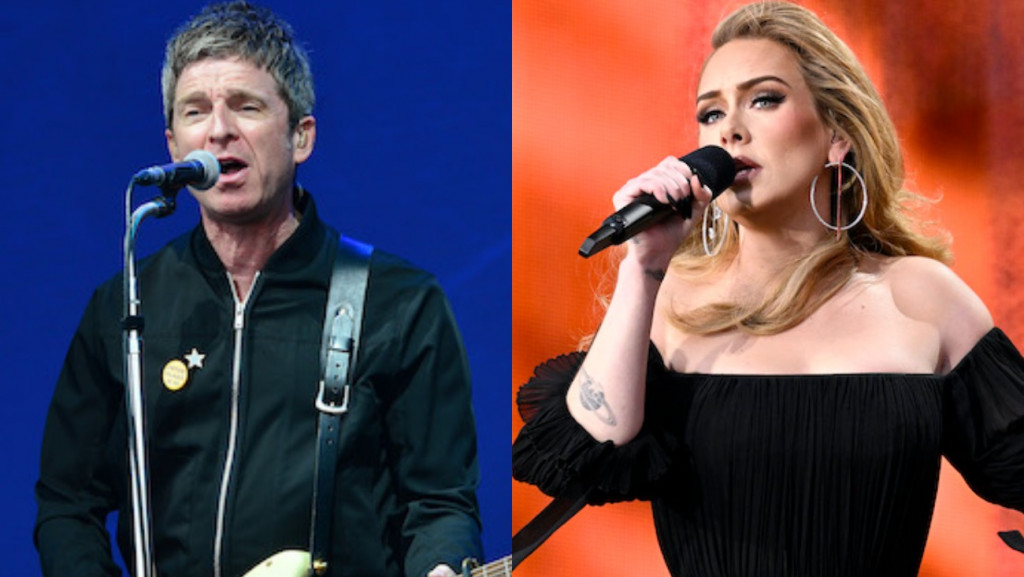 Former Oasis musician Noel Gallagher isn't afraid of sharing his thoughts on other recording artists he crosses paths with. At times, it seems Gallagher takes pride in his bluntness (look into his longstanding beef with The 1975's Matty Healy). But, in July, when Gallagher turned his pricing insults toward Adele by way of her music, fans were perplexed.
Gallagher explained what sparked their feud during his recent appearance on The Matt Morgan Podcast. Although the episode is locked behind a paywall, Entertainment Weekly shared the transcript of Gallagher's response.
When asked what led to their seemingly one-sided issues, as Adele hasn't issued a statement, Gallagher said, "She sent someone over to f***ing ask, 'Did I want to meet her?'. That's what riled me. I'm not one for causing a scene, I just stick it in the vault and just think revenge is a dish best served cold."
Despite not being supportive of her Grammy Award-winning records, Gallagher might be open to working with Adele in the future. "If I fall out of love with touring, I could see myself just sitting at home writing songs and sending them to my publishers. I might in the future. I'll be saying, 'Get Adele to sing that. Don't call until she's done the guide vocal,'" he jokingly remarked.
His initial quote from his last appearance on the podcast in July, "F*ck off, f*cking hell. Name one. […] They're f*cking sh*t. It's f*cking awful. It's f*cking [late British pop singer] Cilla Black. I find it and that whole thing offensive," brought Gallagher's disdain for Adele's popular tracks to light.