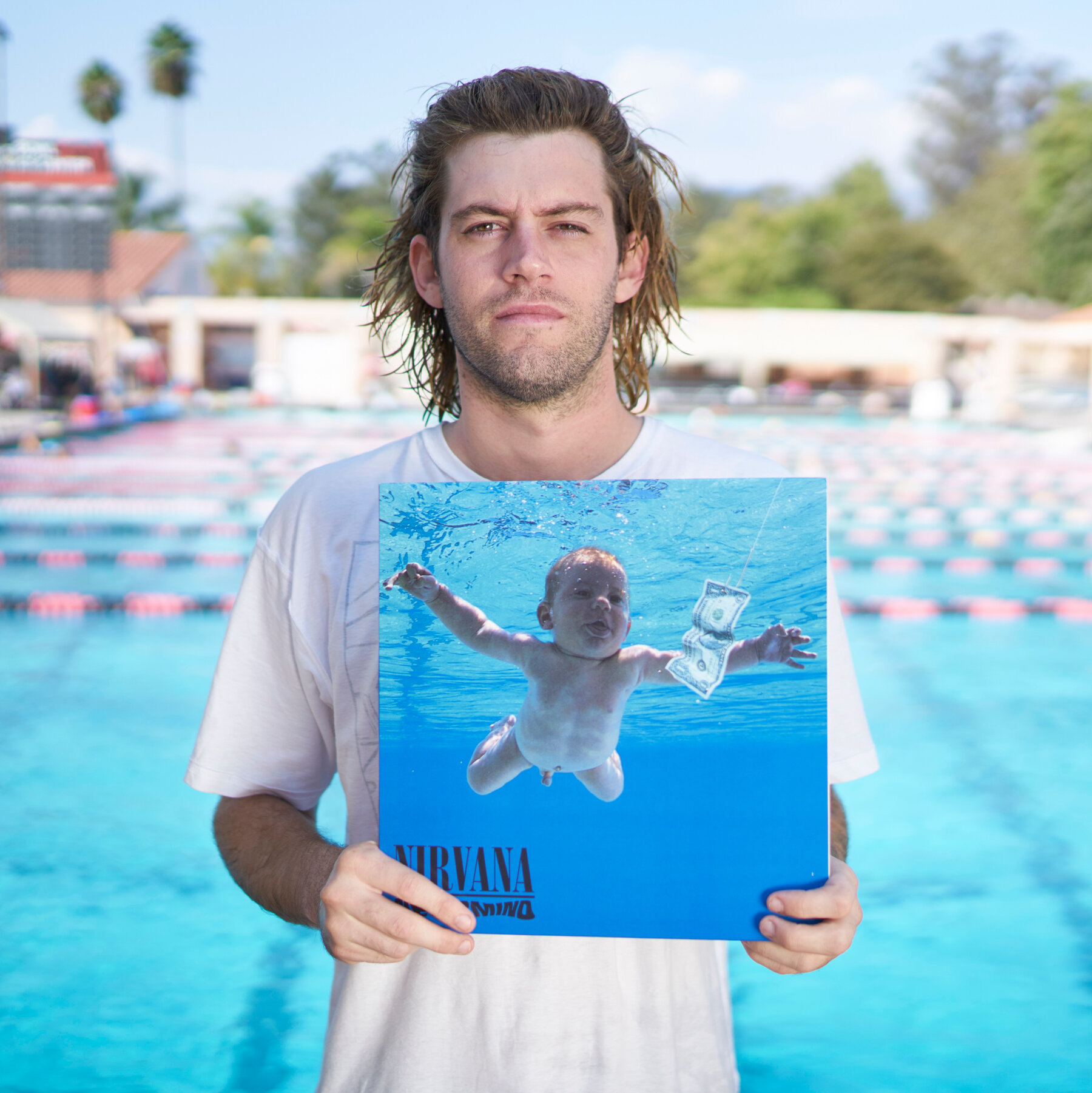 After almost three decades of the release of Nirvana's highly successful album titled "Nevermind," the creators behind the masterpiece are now being sued from the baby on the cover photo – Spencer Elden.
The iconic album cover features the then 4-month-old Spencer fully naked and seemingly trying to grasp a one-dollar bill that is being dangled in front of him in a swimming pool. The now 30-year-old claims throughout his entire life he has been associated with the photo, which exposes his intimate parts even though in a non-sexualized. In fact, he says "[When] I go to a baseball game and think about it: 'Man, everybody at this baseball game has probably seen my little baby penis,' I feel like I got part of my human rights revoked."
Elden is seeking a minimum of 150,000 USD in damages from band members Dave Grohl and Krist Novoselic, the late Kurt Cobain's former wife and estate managers as well as the photographer behind the picture Kirk Weddle.