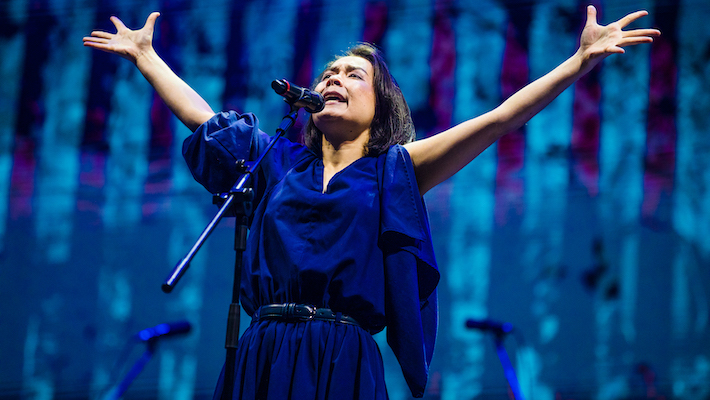 Mitski will start the new year by staging her album The Land Is Inhospitable And So Are We across North America. (You can ee dates here.) The "My Love Mine All Mine" artist will also be working on helping to bring something else to the stage: As The Hollywood Reporter relayed on Wednesday, November 15, she's been tapped to write the score for the stage adaptation of The Queen's Gambit.
"Before [production company] Level Forward even brought the idea of making a musical of The Queen's Gambit, I was a fan of the Netflix show, and an even greater fan of the original novel," Mitski said in a statement. "So I was already determined to be a member of this team. And then I met Eboni [Booth] and Whitney [White], and my determination grew tenfold! I absolutely had to be a part of this! I am ecstatic to get to work with all of these amazing creatives, who've each built beautiful and unique repertoires of their own."
Level Forward's The Queen's Gambit musical adaptation was first announced in March 2021, as reported by THR at the time.
Netflix's 2020 miniseries starred Anya Taylor-Joy as Beth Harmon and it won 11 Primetime Emmys. The series' official description reads, "Orphaned at the tender age of nine, prodigious introvert Beth Harmon discovers and masters the game of chess in 1960s USA. But child stardom comes at a price."
This January, fans were given false hope when someone hacked Taylor-Joy's Twitter account and teased a second season. While that is not happening, at least they have a Mitski-fueled musical to look forward to.