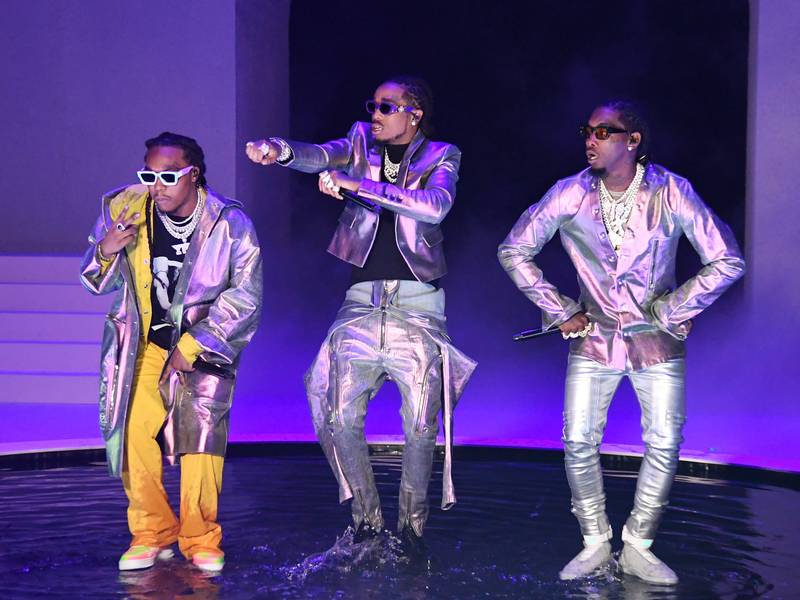 Migos have transformed LeBron James' "Taco Tuesday" catchphrase into an anthem for Cinco De Mayo. The trio sampled the NBA star shouting his social media slogan in a new single, which was appropriately released on Tuesday (May 5).
The track kicks off with LeBron's popular "It's Taco Tuesday!" line, which has become a fixture on his social media. The Los Angeles Lakers forward even tried to trademark the phrase but was denied by the U.S. Patent and Trademark Office in 2019.
Migos' "Taco Tuesday" is produced by DJ Durel, who's also responsible for some of their past hits such as "Stir Fry" and "MotorSport." The song is a brief listen, clocking in at just over one minute and 30 seconds.
The track marks Migos' follow-up to the Travis Scott and Young Thug-assisted single "GNF," which is expected to appear on their Culture III album. Quavo, Offset and Takeoff's previous release dropped on Valentine's Day (February 14).
Stream Migos' "Taco Tuesday" above.