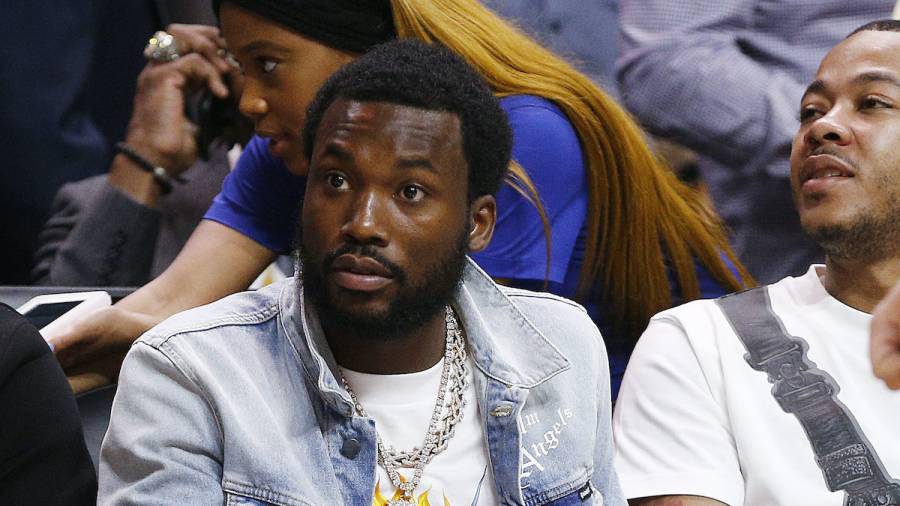 Meek Mill is reportedly being accused of jacking two songs from another artist and passing them off as his own.
According to Bossip, Dream Rich Entertainment has filed suit against Meek's record label Dream Chasers and its parent company Atlantic Records for civil conspiracy to commit copyright infringement. Dream Rich claims Meek stole their copyrighted work "Cold Hearted II" and "100 Summers" and used them on his 2018 album Championships.
The suit states one of the company's contracted songwriters penned the two songs in early 2018 and alleges Meek later had "access" to the copywritten works and stole them. Dream Rich also claims the Philadelphia rapper has been ignoring their attempts to contact him. They're looking for at least $75,000 for each alleged infraction, which equates to more than $300,000.
Championships dropped in November 2018, serving as Meek's first album following his release from prison that April. The album included appearances from JAY-Z, Rick Ross, Future, Young Thug, 21 Savage, Kodak Black and even Drake, officially ending the infamous beef the pair had for three years prior.
Considered a major success, the effort debuted at No. 1 on the Billboard 200 with roughly 229,000 album-equivalent units sold in its first week.
Revisit Championships below.