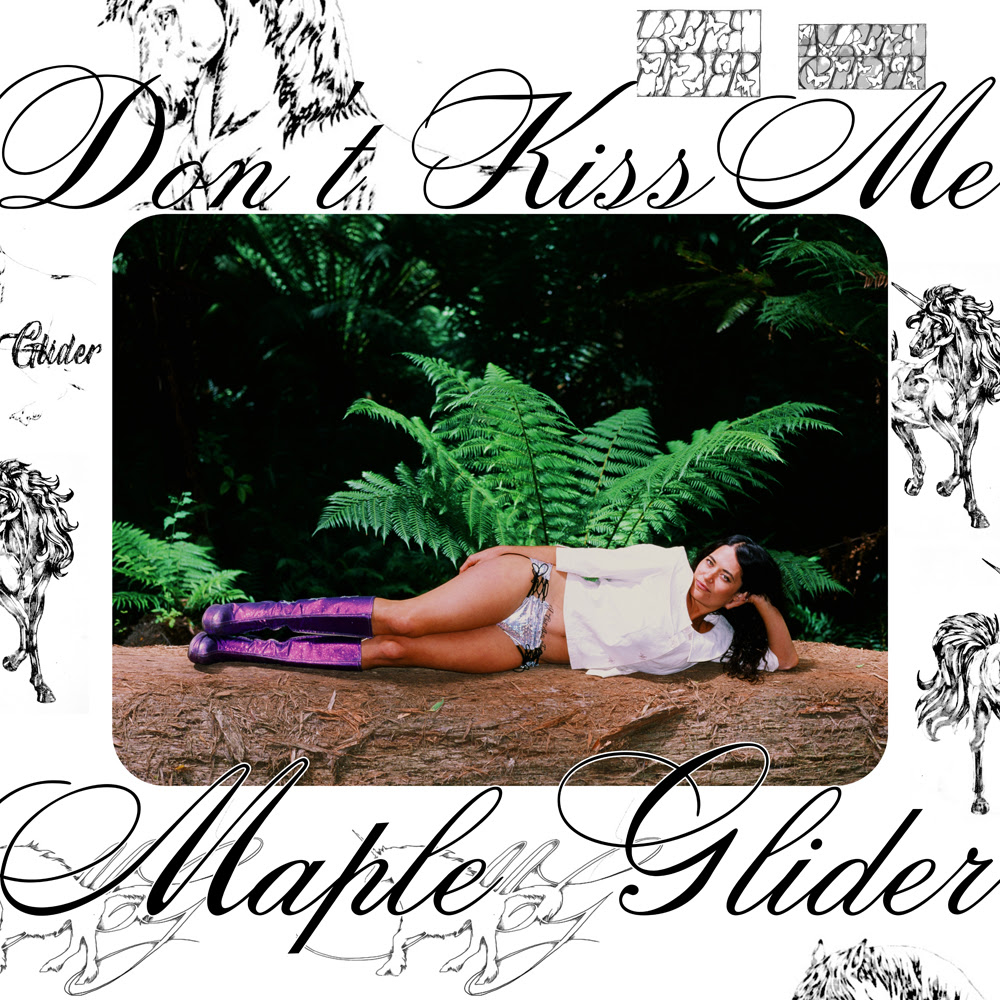 "Sometimes my own body/ Doesn't feel like my body/ But definitely don't kiss me." So goes the hook on "Don't Kiss Me," the latest from Melbourne folk-rocker Maple Glider aka Tori Zietsch. The song is a slow-build colossus based on the experience of being hit on (and worse) by older men. Here's what Zietsch had to say about it:
I didn't think much of this song when I wrote it. I had a terrible recording of it on my voice memos where I wailed out of key, and it got buried somewhere in there for two years or so before I uncovered it again. I felt so connected and ready for it when I found it again that I started playing it regularly at shows. It's a song about consent, and the experience of being predated on by older men as a girl/young woman. I think many of us are aware of that strong urge to say "fuck off" and be left to our own.
Zietsch and Joshua Tate came up with the video, and she has a lot to share about that too:
When I was a kid, my great grandmother used to give me really weird porcelain dolls. They freaked me the hell out, and would poke their heads out from the top of my wardrobe and unsettle me as I was trying to go to sleep. I wanted the video for "Don't Kiss Me" to be a bit unnerving and weird, and for some reason I kept thinking about those porcelain dolls.

The basis of the storyline is that I am trying to get out of the city to get some time alone, and anyone who gets in my way is LASERED by Wanda the doll. I imagined the whole clip as a comic book, and thought it would be cool to never really define who the villains are. In the end, my nemeses all come back as zombies, and I must learn the power of laser beam myself to truly end them and to find peace in my alone-ness.

I liked the feeling of playing a powerful character, especially to this song, which has felt quite empowering to write and to perform. It felt like I was kind of conquering little fears I have surrounding it through humour and play.

We had the vision of filming the video as if it were a school project – super lo-fi and very cheesy. Sure, I think there will be a heap of people who probably won't get it, and that's totally fine (LASERED). For those who do, rock on, I hope you find your peace.
Watch below.
"Don't Kiss Me" is out now on Partisan.