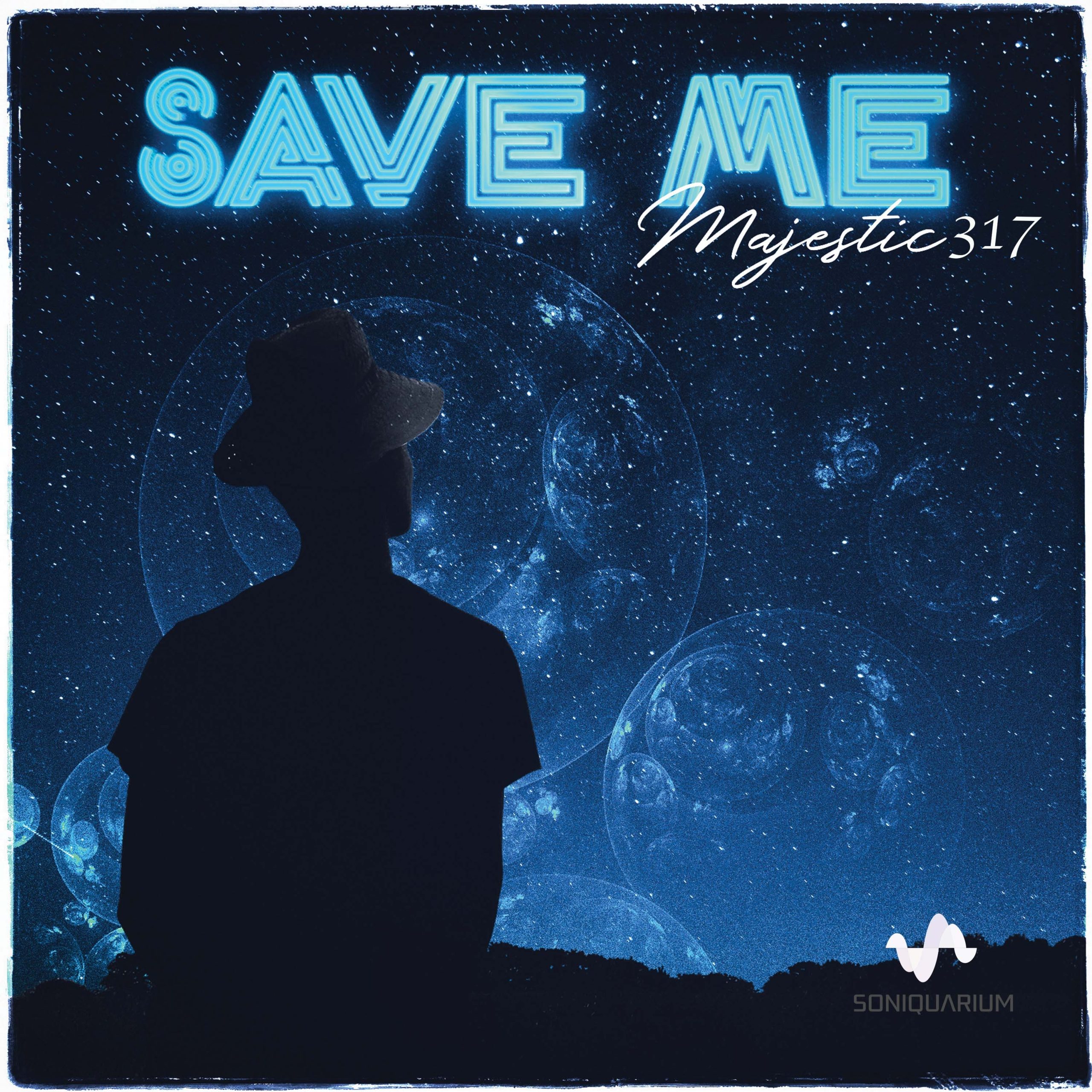 We had the chance to sit down with the multi-genre music producer Majestic317 to talk about his gripping new track "Save Me." The talented musician revealed new specifics about the song, shared details on his musical journey, future plans, and more.
1. Congratulations on releasing your new single "Save Me!" We're really excited for you and wish to get to know you better! Who is Deon Jones as an artist and how did you come up with the name "Majestic317?"
Thank you very much!!! I'm really excited for the opportunity and to be able to speak on my music. As an artist I am a balance between everything. We all know too much of anything is bad, no matter what it is. The way that translates to me as an artist is me being able to provide diverse perspectives, energy, sound, mood, delivery, etc, but mainly I just want people to feel good and be happy. I'm the outspoken message deliverer. The person who infuses common sense and perspective into their music. I'm the artist who will blend my personal experiences and others' experiences into one but make it relatable to all. That's who I am as an artist. It's going to sound cliche but the name just kind of came to me. When I was in high school I wrote down a long list of names and none of them stuck. I gave up on finding a name lol. Then one day I'm doing something completely unrelated and it just popped into my head. I've been rolling with it ever since. The 317 is indicative of my area code which is in my hometown Indianapolis, IN.
2. If I'm not mistaken, "Save Me" was written and recorded in 2017. How come you decided to release it only recently? Tell us about the journey and how the song came about!
Save me does have quite a bit of history behind it from a timeline perspective. I make so many songs and beats that a lot of the time stuff just gets put on the back burner. Then I'll end up working with an artist that has a completely different genre demand and that just further prolongs my process, but it's not a complaint because I, essentially, am accomplishing multiple things at once which is being an artist, producer, and songwriter. When I made Save Me, I originally intended to pitch it to Tory Lanez. I sent a rough draft to someone whom I consider a brother and mentor (Don Williams) and he told me straight up that it sounded like a Tory Lanez record. I got it mixed by Cooper Anderson (Kanye West, Fun, John Legend, etc) and had it mastered by Andy Krehm (Kanye, Fun, Bruno Mars, etc)I linked with Tory Lanez's manager but the situation just never panned out. So, the record sat in my hard drive. I've been hyper focused on breaking into the music business and showing the world that I've got something that can change the whole game. It is just time. I know what goals I have and now I just have to put the work in to complete my goals. I have a perspective that I want people to see.
3. You've teamed up with the reputable Record Label Soniquarium, how did you meet with them? How have they helped you develop your sound?
So what's kind of cool about this relationship is that it stems from a pro-audio sale. I recently moved from Seattle to Atlanta to work with major artists/producers. I sold off a lot of my studio…like 95% to drive out with my fiance and our kids. So when I got to Atlanta I didn't have any equipment at all apart from an audio interface and an old sound rack. I bought a keyboard online and asked Jon "is this Lil Jon? As in the multi-platinum artist/producer?" His reply? "Yeahhhhhhhhhh!!!!" haha. I had a really good laugh out of that. I ended up looking up the label and being straight up saying that I wanted to branch out of the Hip hop and R&B world and that I'd like to work with him on some stuff. I submitted some of my music and voila! That began the start of a new situation. It's all still fresh so as time goes on I could say how refined my sound has become. There's a great team here at Soniquarium so I'm sure we will be able to crank out some dope and hot records.
4. "Save Me" is Deep House, but has elements of other genres. Can you give us more details about the process of blending different styles together? Do you do that often or is it particular to this song?
I would say the blending has somewhat become second nature. I've been exposed to a ton of different music and styles of music. At some point along the way with production I just began to add elements to production and songs that I felt were cool to add or missing. I think that is the beauty of music, though. It's something that brings people together but it makes sense when there's some element that is familiar to more than one demographic.
5. What was it like having your music placed in Tyler Perry's hit show All of the Queen's Men? I have had music placed in film before on some smaller projects, but, to have landed several placements on a big network like BET and with Tyler Perry.
That was huge for me. I almost didn't believe it was happening or that I even got the first initial placement because I read one email saying they found a spot for me in the show but was still essentially undecided, I was just like cool..but my fiance pointed out that the second email was saying I actually got the spot. It was about 10 minutes after that I finally realized what was happening. I looked at her and said, "Ohhhhhhhhhhhhh shhhhhiiiitt!!! So I actually got a placement!? That was followed by a lot of jumping up and down. It's exciting. I told Walt (All the Queen's Men Music supervisor) That it's one thing to know that your music is in the show, but to actually hear it along with the scene is pretty cool.
6. Will you be releasing any new singles or an album sometime soon? What are your plans for the near future?
I've definitely got more stuff in the works. I'm a perfectionist at heart. So I don't want to rush the process but the upcoming records won't take nearly as long as Save Me to release.
7. What has influenced your sound the most? How did you discover your artistic identity?What has been your biggest musical moment so far?
I feel like overall life experiences have influenced my sound the most. As broad as that sounds, I'm the person who grew up and always took advice from elders and learned from other people's experiences. So if there's not a certain emotion that I'm feeling at the moment, but need to tap into, I can draw from the encounters that I've had with people learning about whatever situation they've been in or are going through. It's funny because learning who you are as a person isn't the same as learning who you are as an artist. Of course, people buy into transparency and love a good story that matches up with the personal life of an artist, but there's still that small aspect of being able to fully express how you feel that you just sometimes can't do in real life. I got my start in music by rapping which transitioned to producing. I then added singing to the mix and began to figure out my style. I think the process of coming up with reference tracks for artists helped me discover my artistic identity. It's like you write these songs about experiences that you haven't been through but can relate to and realize it's just easier to write from your perspective but delivered in the way the artist would say it. Then I realized, "If I just say what I have to say on my own songs…people will listen." It seems simple but it takes an immense amount of courage to not only write down personal experiences but also release them not knowing how it will be received. I feel like the deal with Soniquarium and Tyler Perry have been my biggest moment in music so far. It feels like they are both happening at the same time which is wild to me. I've been pursuing music since 2006 (That's when I started producing and rapping for other people to hear).
8. You're influenced by acclaimed artists like Sade, Drake, Calvin Harris, and more. How are you able to distinguish yourself from what has been already done? How do you avoid being repetitive?
I've always had the belief that nothing we can do is "new" but we can reinvent. So I bring that mindset and say how can I flip something that has been said and say it so it resonates even better? For example, let's look at the saying, "The grass isn't greener on the other side". Obviously we know the meaning of it is saying another situation that seems to be better isn't. lol but like, what if we replaced grass with something else…what if I said you tossed a diamond to the side for a cubic zirconia and you are stuck with it? That's still saying the same thing but it just sounds different. I do the same with production. For me, it's simple to distinguish myself from what's been done because I'm not the person that follows the crowd. I have my own perspective so why not use it? Remember I said balance is key. I wouldn't personally listen to an album where the first song sounds like the second, third, so on and so forth. So, I know that other people wouldn't either. That's one of the biggest complaints I see when scrolling social media and reading people's thoughts about other artists. (again I learn from other people's experiences) So everytime I make a record, I just try to bring something fresh that I've not done before. I appreciate the interview and hope someone can learn from what I've got to say. Life is all about perspective. I believe what we see and how we see it is a choice that we can control.
Follow Majestic317 on: Instagram– Spotify – SoundCloud
Listen to "Save Me" on Spotify: