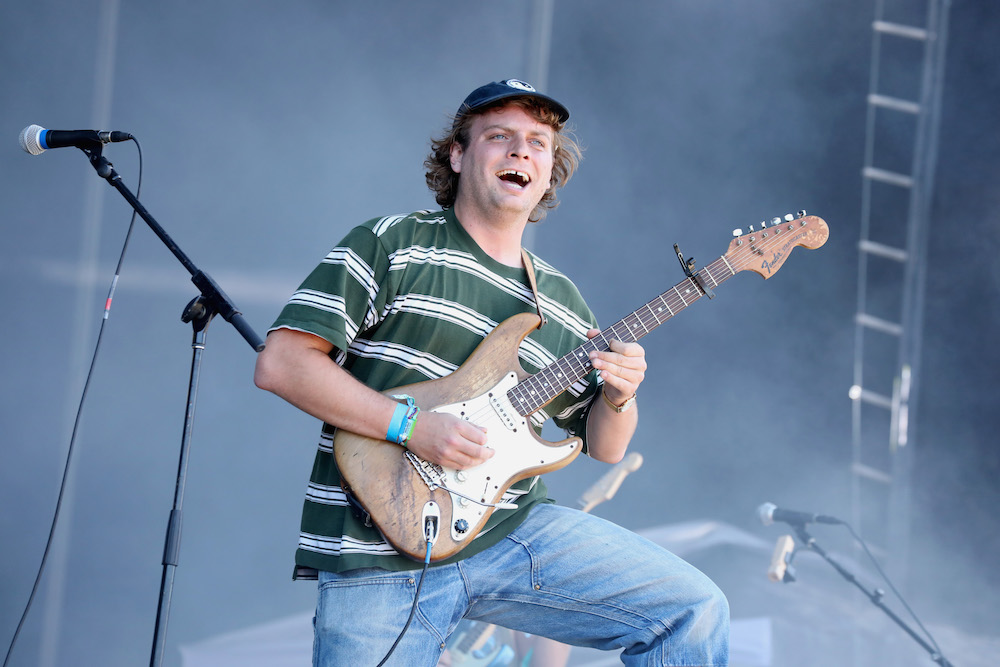 Mac DeMarco released new album Five Easy Hot Dogs just last week, but congrats are now in order regarding a slightly older piece of music. "Heart To Heart," which appeared on 2019's Here Comes The Cowboy has debuted on the Billboard Hot 100 at #98 thanks to its popularity on TikTok. According to Billboard, the song has been used in more than 94,000 clips on the video platform. "Heart To Heart" is also currently in the top 10 on Billboard's Hot Alternative Songs and Hot Rock & Alternative Songs charts.
As for DeMarco, the singer/songwriter recently called TikTok "depressing" in an interview with Variety, who asked if he was glad to have amassed a following in the pre-TikTok era.
It's very depressing. I think that that's the problem is artists have slipped into this role of like, "Well, I do need those things." You don't… but if you want to make money I guess you do. I was always of the ilk of make what you want to make, and if money comes afterward, it's a bonus. A lot of my songs actually do quite well on TikTok, but I never had to think about, [mocking voice] "Well this should sound pretty good sped up!" At the same time… what do people say? Get that bag, or whatever? Live your life however you want to live your life, I don't give a fuck. But kids don't seem to like going on tour anymore, either. Going on tour was the greatest gift of life for me. You get a van with your friends and drive around, party every night, share your music, see the weirdest parts of every city and meet other weird people. It's like, "Would you like your life to become an adventure? Here you go." And now people are like, "I'm so tired…" I don't want to sound like a grumpy old uncle, but it's strange!
Well, grumpy old uncle or not, it would appear TikTok is giving DeMarco's chart rankings a nice little boost.
Five Easy Hot Dogs is out now on Mac's Record Label.