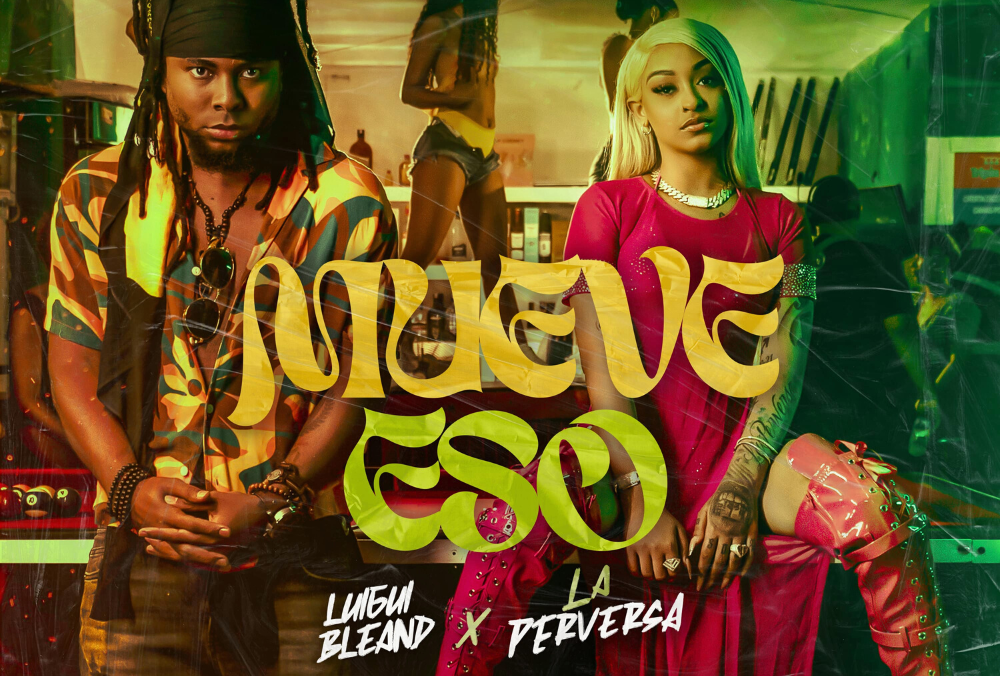 Dominican-Haitian producer Luigui Bleand achieves another milestone with his juicy and spicy single "Mueve Eso." Collaborating with La Perversa, one of the fastest-growing artists of the Urban and Dembow genres, the talented singer-songwriter has managed to set a new personal record by reaching a million views on YouTube in a span of only two days.
Directed by Anyelo Santiago, the "Mueve Eso" video was filmed in Brazil and the Dominican Republic. While La Perversa works her magic in the hottest outfits, Luigui accompanies the rising star looking as handsome as ever. The two show off their sexy moves as they get down to the lively Caribbean rhythms.
Bleand, who always delivers the most colorful jams, says this about his art: "The most exciting thing about creating music is the challenge of creating it and the challenge is that you don't know how the public is going to react to this new challenge, but it is exciting because you are going for something that is not at the forefront or trend, but you are going for it, and you are daring to create it."
Both Luigui and La Perversa have had amazing careers so far working together with some of the most influential names in the industry. The Dominican dancer has released hit singles like "La Opinión Es Tuya" with El Alfa El Jefe, Farruko, and DJ Adoni, and Bleand has worked on "Besame La Boca" with Baby Blue, and "Lo' Prieto" with Musicologo The Libro.
"Mueve Eso" won't be the only new release from Luigui in February. The Caribbean artist recently hinted that the first single off his forthcoming album Pandora, called "Copa Cabana," will come out later this month.
Watch the official music video for "Mueve Eso" on YouTube:
Listen to "Mueve Eso" here: