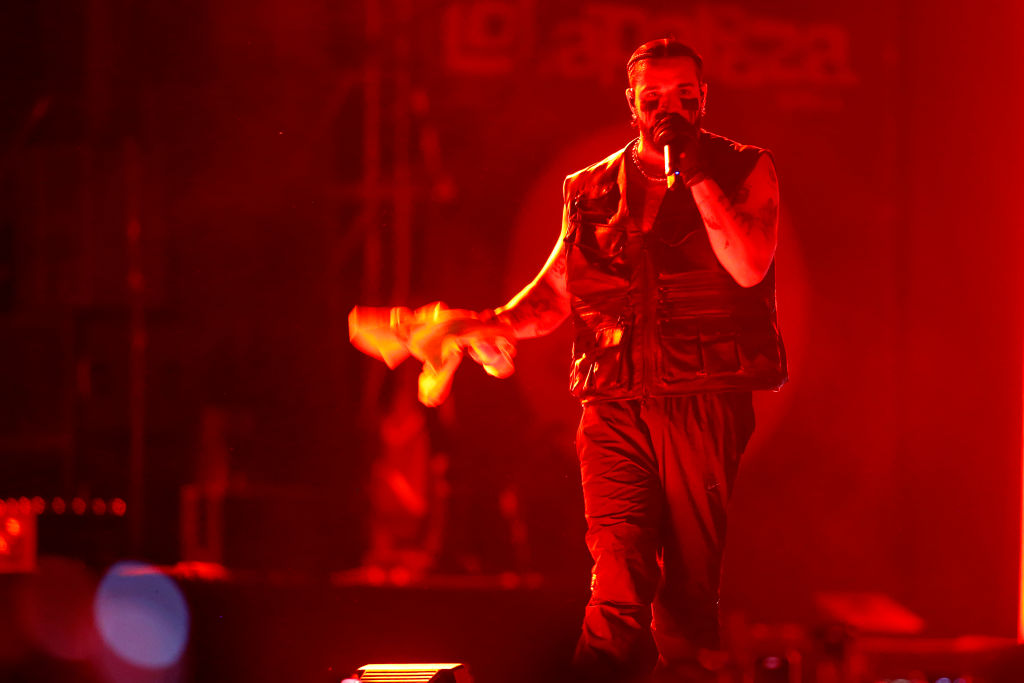 Drake was scheduled to close out Lollapalooza Brazil this weekend with a Sunday night headlining set, but the rapper canceled the morning he was supposed to perform, leading the festival to offer refunds to ticket holders if they chose not to attend the final day of the event. He was replaced by Skrillex, who was not previously on the lineup.
"Due to unforeseen circumstances, Drake is without members of his sound and production team, essential to the realization of the Lollapalooza show in Sao Paulo," a (translated) statement read on Lolla Brazil's social media pages. "Drake was excited to perform for his fans in Brazil. Unfortunately, this is beyond his control. Sorry."
Drake performed at the Argentina and Chile editions of Lollapalooza last week, and both his sets at those were only 40-50 minutes long, much shorter than your typical headlining set. He faced criticism for that, as well as for the decision to not livestream his sets at the last minute.
"Drake decided, minutes before going on stage, to not permit the live transmission of his show, despite the formal agreement reached earlier," organizers said in a statement at that time. "We regret the artist's decision."