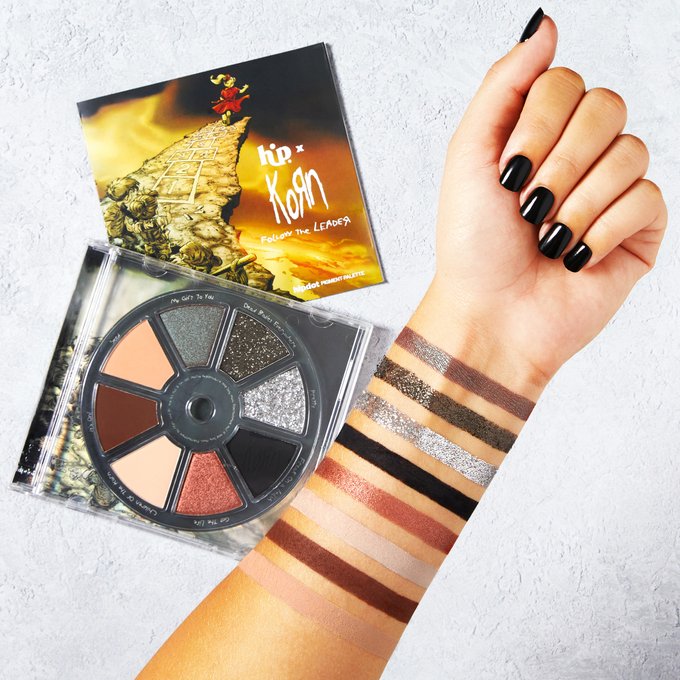 That Jonathan Davis is one enterprising fellow. Korn released their own koffee back in 2018, and last year Davis and his girlfriend launched a line of premium pet products under the name Freak On A Leash. Now the nu-metal pioneers are getting into the makeup business.
Korn's new Hipdot product line Follow The Leader takes its name from their 1998 blockbuster album of the same name, and its various shades are named after songs on the album, including "Got The Life" (sunset copper shimmer), "Freak On A Leash" (matte black), and of course, "Dead Bodies Everywhere" (vintage sepia glitter). A tweet from the band indicates the makeup is "vegan, free of harmful ingredients, certified cruelty-free, and curated to embrace all skin tones."
Alas, it looks like the line is sold out for now, just like the Ozzy Osbourne beauty palette before it.