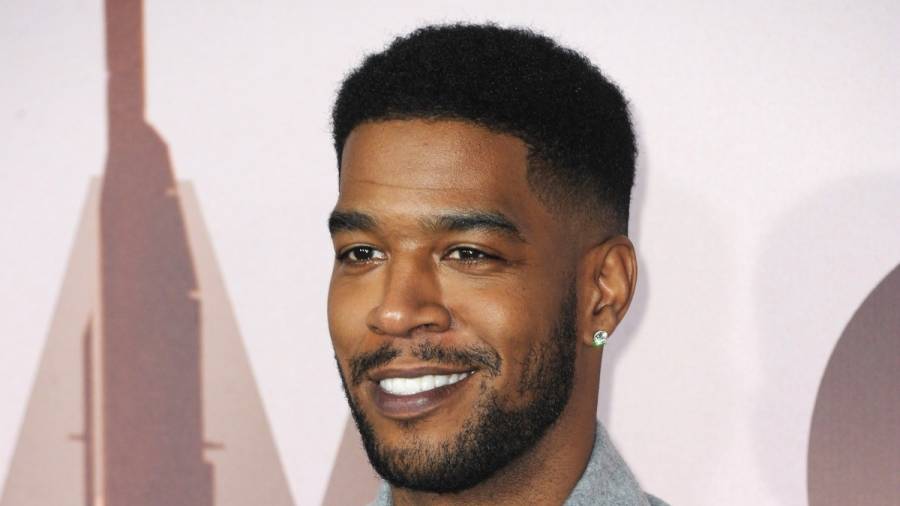 After Kid Cudi achieved the first No. 1 of his career in May with his Travis Scott collab "The Scotts," he's following up with another huge record. On Wednesday (July 8), Cudi shared a video of his daughter Vada announcing his new Eminem-assisted single, "The Adventures of Moon Man and Slim Shady."
"Hey it's Vada," she says in the clip. "I'm here to say that my daddy's new single 'The Adventures of Moon Man and Slim Shady' is coming out on Friday. Check it out. Bye!"
Cudi sparked rumors of a potential collab a few months back in May when he sent Eminem a tweet that read, "rap God. Help!"
@Eminem rap God. Help!

— The Chosen One (@KidCudi) May 7, 2020
In addition to the new music, Cudi has his hands in multiple other endeavors. On June 26, the "Pursuit of Happiness" rapper previewed his upcoming animated show with Kanye West, which revisits their 2018 album, Kids See Ghosts. Directed by Japanese artist Takashi Murakami, the show stars "Kanye Bear" and "Kid Fox" as they go on adventures.
Cudder also announced the forthcoming launch of a new podcast, aimed to "comfort the lonely" generation."
"All love no shit talkin," he announced. "Only uplifting artists and talkin w my friends and fans. All positive vibes! It'll be like ur hangin w me smokin and shootin the shit for awhile. Itll be meant to comfort the lonely."
The quarantine clearly isn't slowing Cudi down.