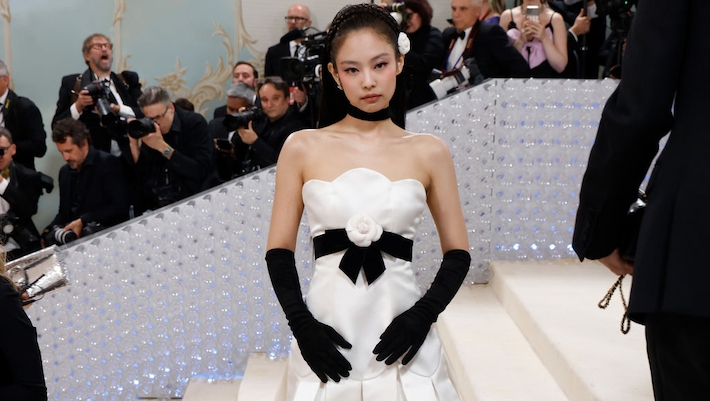 Blackpink is taking over the world. This past year, the ladies of the group released their sophomore album, Born Pink, embarked on a critically acclaimed tour, and performed at Coachella. While Blackpink has been killing it as a group, its individual members are also slaying as solo acts.
Back in June, Blackpink member Jennie made her acting debut as the fan-favorite Diane on HBO's polarizing series, The Idol. Now, she is gearing up to release some solo music.
Blackpink's official Twitter account revealed that Jennie's new single, "You & Me," will arrive later this week. "You & Me" marks Jennie's first single outside of the group since her 2018 solo single, appropriately titled "Solo."
Jennie has performed the song on stops during the Born Pink tour. In an interview with Harper's Bazaar Korea (per Korea JoongAng Daily), she teased her upcoming solo era, saying, "I'm making a song that's by Jennie, the most Jennie and something unique that is only Jennie's"
The single's poster notes that the single will be released through YG Entertainment — an announcement that arrives amid rumors of Blackpink members potentially not renewing their contracts with the label.
"You & Me" is out 10/6 via YG Entertainment and Interscope Records. Find more information here.