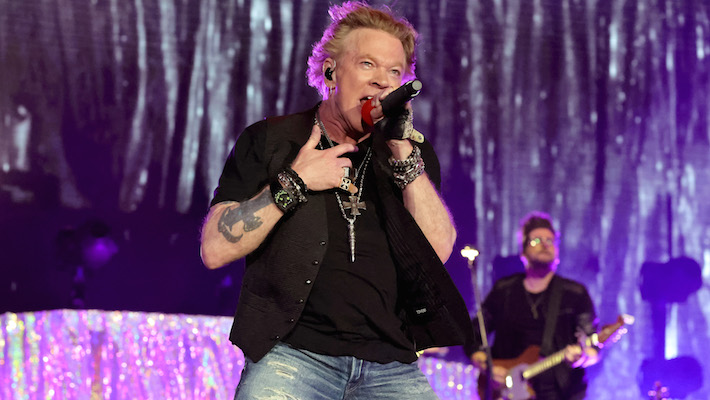 Aftershock Festival is kicking off in Sacramento, California this weekend, and has a lineup filled with a ton of bands to rock out to. For those who are going, here's what to know about the set times for a few of each day's key acts.
Thursday, October 5
White Reaper at 2:25-2:55 p.m. (Shockwave stage)
Pennywise at 3:30-4:10 (Shockwave)
AFI at 4:15-5:00 (Jack Daniel's stage)
Pantera at 6:00-7:15 (Jack Daniel's)
Senses Fail at 7:15-8:10 (DWPresents stage)
Incubus at 7:20-8:20 (Shockwave)
L7 at 8:20-9:10 (Coors Light stage)
Avenged Sevenfold at 8:25-9:55 (Jack Daniel's)
Friday, October 6
Coheed and Cambria at 4:50-5:35 (Jack Daniel's)
Megadeth at 5:40-6:30 (Shockwave)
Limp Bizkit at 6:35-7:35 (Jack Daniel's)
Godsmack at 7:40-8:50 (Shockwave)
Tool at 8:55-10:45 (Jack Daniel's)
Saturday, October 7
Babymetal at 4:45-5:30 (Shockwave)
Corey Taylor at 5:35-6:20 (Jack Daniel's)
Parkway Drive at 6:25-7:15 (Shockwave)
311 at 7:20-8:15 (Jack Daniel's)
The Amity Affliction at 7:40-8:20 (Coors Light)
Turnstile at 8:20-9:20 (Shockwave)
Korn at 9:20-10:45 (Jack Daniel's)
Sunday, October 8
Mayday Parade at 2:05-2:35 (Shockwave)
Daughtry at 3:05-3:35 (Shockwave)
Dance Gavin Dance at 4:35-5:20 (Shockwave)
Movements at 5:25-6:10 (Coors Light)
Rancid at 5:25-6:15 (Jack Daniel's)
Queens Of The Stone Age at 6:20-7:20 (Shockwave)
Guns N' Roses at 7:25-10:25 (Jack Daniel's)
Tickets for the fest are still available, including 4-day General Admission and VIP passes, as well as single-day tickets. Check out the complete set times for Aftershock Festival, along with more information, here.
Some artists covered here are Warner Music artists. Uproxx is an independent subsidiary of Warner Music Group.