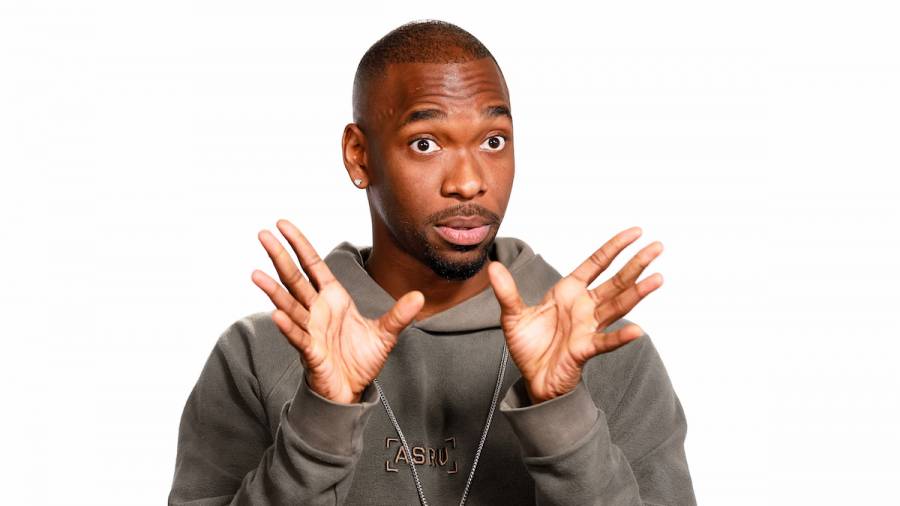 Los Angeles, CA – Former Saturday Night Live cast member Jay Pharoah detailed an incident from February 2020 where he was stopped and handcuffed by Los Angeles police. One officer placed their knee on Pharoah's neck in a similar fashion to what happened to George Floyd in Minneapolis, Minnesota in May. Floyd died while in police custody, setting off global protests against racism and police brutality.
Pharoah posted a video to Instagram on Friday (June 12) showing security footage that captures the incident. Four officers are shown approaching the comedian with guns drawn on him as he was exercising.
"I was actually on Ventura, I was exercising, as I'm walking across the street…I see an officer to the left of me. I'm not thinking anything of it because I'm a law-abiding citizen," Pharoah says in the video. "I see him coming with guns blazing, I see him say, 'Get on the ground, put your hands up like you're an airplane.' As he's looking at me, I'm thinking that he's making a mistake."
According to Pharoah, the incident took place a week before Ahmaud Arbery's murder. Arbery, an unarmed Black man, was fatally shot by two white men in Brunswick, Georgia on February 23.
"We as a country can't breathe anymore. We are tired, we are sick, and we are tired of it. I can't breathe," Pharoah said.
Pharoah's ordeal reminded him that he could have been "Ahmaud Arbery or a George Floyd" following his encounter with the police. The actor/comedian says the officers apologized to him after another call came in, telling him that he "fit the description" of another man in the area wearing gray sweatpants and a gray shirt.
Los Angeles police spokesperson Drake Madison told USA TODAY the department is looking into footage provided in Pharoah's video and the comedian has the right to file a misconduct complaint against the police department.