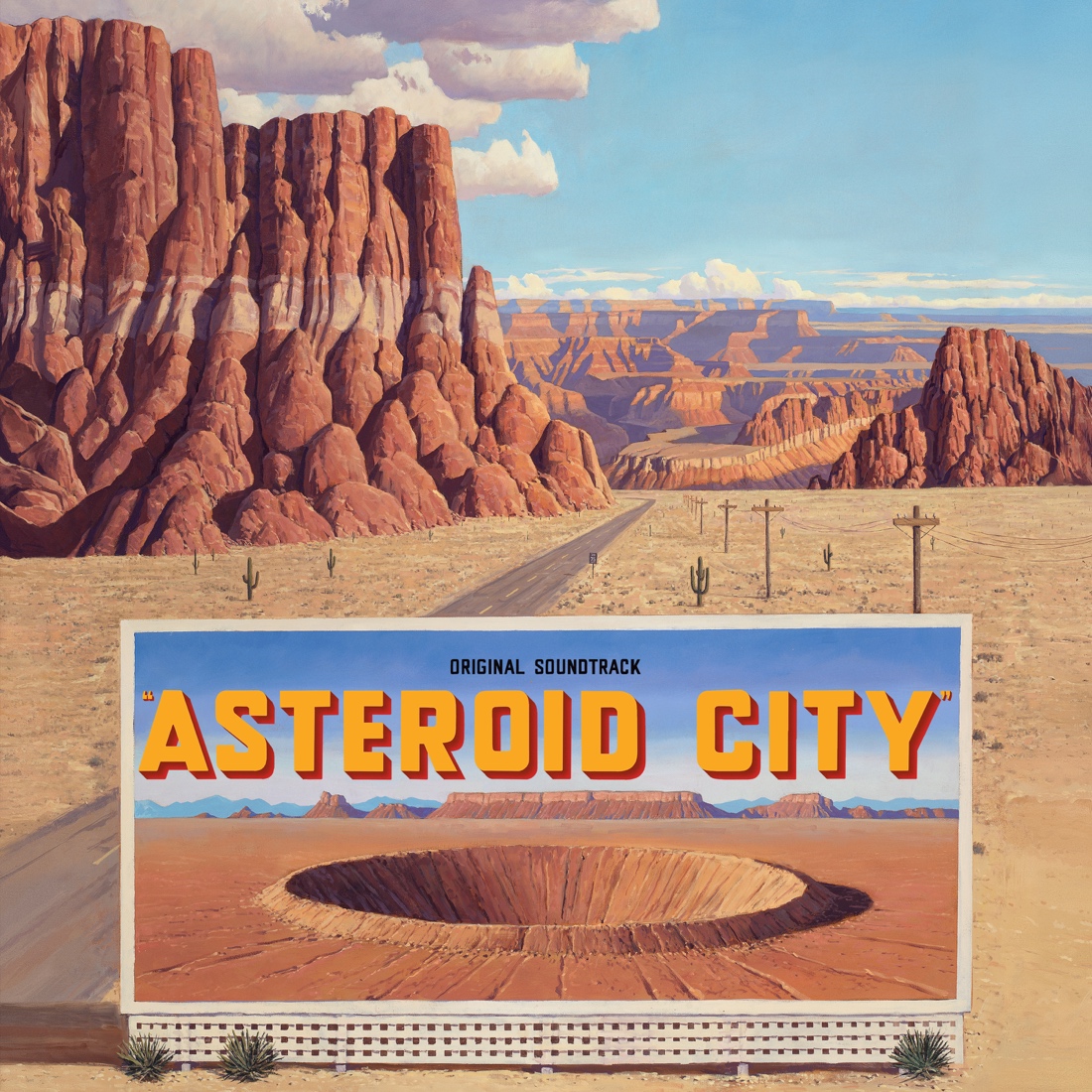 The new Wes Anderson movie Asteroid City is headed into wide release this weekend, and its accompanying soundtrack will be out this Friday. It was organized by frequent Anderson collaborator and music supervisor Randall Poster. "Wes and I had so much fun putting the film's music together. We've been doing these soundtracks for almost 30 years and have the benefit of that continuity of collaboration. We're expanding our music horizons whenever he makes a new movie," Poster said in a press release, continuing:
Wes is so good with music and stands by his very strong instincts. For Asteroid City, we had been 'hunting and gathering' for a year before shooting began so were very familiar with the Country & Western genre which is not, per se, strictly country. C&W had more to do with the movies than anything else and we were kind of instinctively drawn to one song or another. Our mindset was to spread the wings of Western Swing and see what we discover.
The soundtrack features songs by Tex Ritter, Tennessee Ernie Ford, Bing Crosby, Burl Ives, Les Paul & Mary Ford, and more. It includes some of Alexandre Desplat's score for the film. And it has two original songs by Jarvis Cocker, who also has a cameo in the movie. You'll have to wait until Friday for "You Can't Wake Up If You Don't Fall Asleep," but you can hear "Dear Alien (Who Art In Heaven)" now — both tracks were produced by former Pulp guitarist Richard Hawley. Anderson wrote the lyrics for "Dear Alien."
Check that out and the tracklist below.
TRACKLIST:
01 Alexandre Desplat – "WXYZ-TV Channel 8"
02 Johnny Duncan and The Blue Grass Boys – "Last Train to San Fernando"
03 The Springfields – "Island of Dreams"
04 Les Baxter – "April In Portugal"
05 Bob Wills & His Texas Playboys – "Ida Red"
06 Henk Bouman, Musica Antiqua Köln, Reinhard Goebel – "Canon [Canon and Gigue in D Major]"
07 Alexandre Desplat – "Opening Ceremony with Awards Presentation (Keynote Speaker: General Grif Gibson)"
08 Tex Ritter and His Texans – "(I Got Spurs) Jingle Jangle Jingle"
09 Bill Monroe & His Blue Grass Boys – "Orange Blossom Special"
10 Tex Ritter – "High Noon (Do Not Forsake Me)"
11 Burl Ives – "Cowboy's Lament"
12 Alexandre Desplat – "Viewing of the Astronomical Ellipses (Opening Comments: Dr. Hickenlooper)"
13 Slim Whitman – "Rosie Marie"
14 Slim Whitman – "Indian Love Call"
15 Tennessee Ernie Ford – "Sixteen Tons"
16 Eddy Arnold with Hugo Winterhalter and His Orchestra and Chorus – "The Cattle Call"
17 Alexandre Desplat – "Special Seminar at the Playwright's Request (Saltzburg Keitel's Classroom)"
18 Jarvis Cocker – "Dear Alien (Who Art In Heaven)"
19 Johnny Duncan and The Blue Grass Boys – "Kaw-Liga"
20 Alexandre Desplat – "Emergency Assembly"
21 Alexandre Desplat – "A Bewildering And Bedazzling Celestial Mystery"
22 Les Paul & Mary Ford – "How High The Moon"
23 Bing Crosby – "The Streets Of Laredo"
24 The Chas McDevitt Skiffle Group featuring Nancy Whiskey – "Freight Train"
25 Jarvis Cocker – "You Can't Wake Up If You Don't Fall Asleep"
Asteroid City (Original Soundtrack) is out 6/23 via ABKCO.