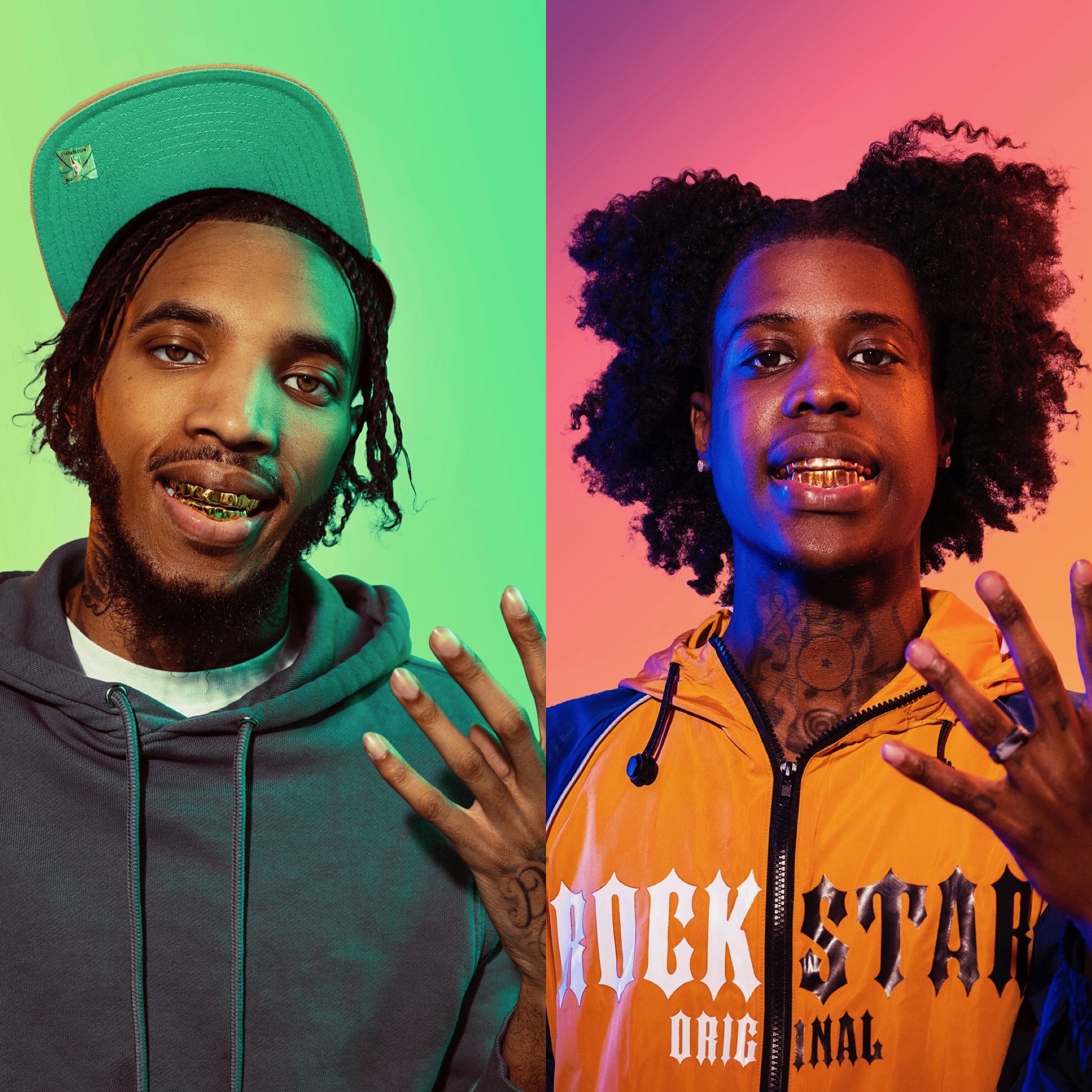 NO GOOD ENT is one of the most talked about rising hip-hop duo out of California and the pair have completely disrupted the rap scene with their unconventional humorous style. Their latest releases includes a full-length mixtape called Mean Music and a hilarious music video to accompany their fan-favorite single "Bob Saget." Here are a few questions we asked the pair to get to know more about the magic behind the scenes.
Big congratulations on the release of Mean Music mixtape! How was the process of creating this collection? Were there any obstacles? If so, how did you overcome them?
The process is always fun. I think the biggest obstacle was just choosing the songs since we've been recording so much lately. We made changes all the way up to the release week just trying to make sure it was perfect and flowed well.
How has the positive feedback from the mixtape affected you?
From the responses we're getting, we've just become a lot more confident. Like now we know our sound is solidified and people gravitate to it. It feels good.
Your music is very playful and humorous. Were those qualities conscious decisions or it just became natural for you?
It's become natural now really, we feel like everybody kind of tries to come play the tough guy role, we just want to keep our music light and fun.
Do you have artistic influences outside of music?
At the moment not really, we're trying to find out where we fit in hip-hop and create our own lane & sound.
How do you think your environment has influenced your music?
I think us just traveling more & experiencing more in life has given us a lot more to rap about. We're not rich but we live like it. The more stuff you do, the more you have to talk about. If you listen to our discography, you will see a transition in lyrics from when we were stuck in the hood, to getting money, to leaving the hood hahaha. Very drastic difference between a 2019 song and a 2022 song.
When were you aware of your talents as a musician and when did you decide to pursue it?
We've been musically gifted since we were kids so music has always been around. But as far as rapping goes we started taking it more seriously around the end of 2019.
What is your ultimate goal with music?
Our ultimate goal is to make history however we can in our own way. There aren't too many mainstream artists where we come from so we're trying to take this as far as we can.
Follow NO GOOD ENT on: Spotify – Instagram – Facebook – YouTube – Website