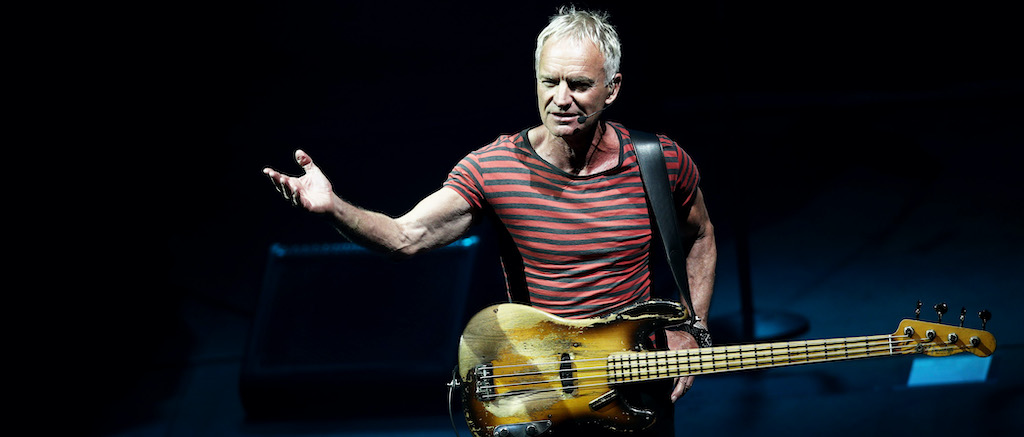 Sting is busy. The singer of The Police sold his solo catalog and The Police catalog for an estimated $300 million last year. More recently, he shared his hot take about AI: "It doesn't impress me at all."
Now, the legendary musician is on his My Songs Tour. It kicked off in Toronto on September 5 and it'll be all over North America throughout the month, and it's packed with his own hits as well as highlights from The Police.
Check out his setlist from his performance at Hard Rock Live at the Etess Arena in Atlantic City, New Jersey, according to setlist.fm.
1. "Message in a Bottle" (The Police)
2. "Englishman in New York"
3. "Every Little Thing She Does Is Magic" (The Police)
4. "If You Love Somebody Set Them Free"
5. "If I Ever Lose My Faith in You"
6. "Loving You"
7. "Fields of Gold"
8. "Brand New Day"
9. "Heavy Cloud No Rain"
10. "Shape of My Heart"
11. "Why Should I Cry for You?"
12. "All This Time"
13. "Mad About You"
14. "Walking on the Moon" (The Police)
15. "So Lonely" (The Police) (With Snippet of "No Women No Cry")
16. "Desert Rose"
17. "King of Pain" (The Police) (with Joe Sumner)
18. "Every Breath You Take" (The Police)
19. "Roxanne" (The Police) (encore)
20. "Fragile" (encore)