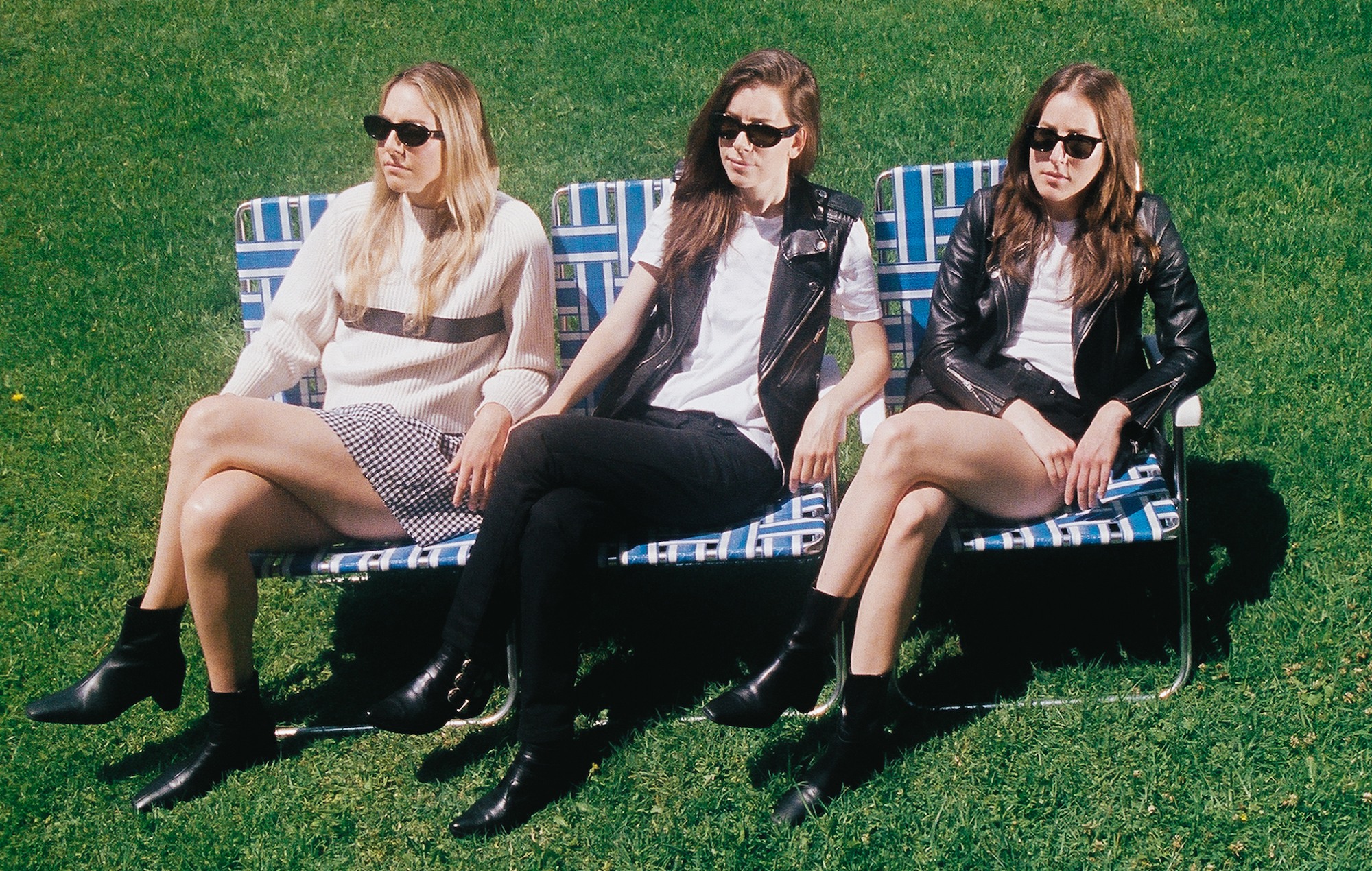 Haim have announced a gig in London Shepherd's Bush Empire which will see them play their debut LP 'Days Are Gone' in its entirety.
In honour of the album's 10th anniversary, the sister trio – made up of Alana, Danielle and Este Haim – will be spending one night in the city that started it all for them with the album that kicked off their career. The show will take place on Thursday, August 31.
Tickets for the show will go on pre-sale on Tuesday, August 29 at 12pm for fans who pre-order any format of the reissued 10th anniversary of 'Days Are Gone' on any format from the band's official site.  General sale for the show will take place on Wednesday, August 30 at 12pm. Visit here for tickets.
Upon its release in 2013, 'Days Are Gone' had a major impact on Tumblr and made the rounds along with other LPs such as The 1975's self-titled, Lorde's 'Pure Heroine' and Lana Del Rey's 'Born To Die' and 'Ultraviolence' on the blogging site.
The album reached Number One on the UK charts as well as Number Two on the Billboard Top Alternative Rock Albums and Top Rock Albums charts. It also landed the Number Six spot on the Billboard 200 chart.
Speaking to NME about the LP's impact and success, Alana explained: "The crazy thing about 'Days Are Gone' is that the first thing that we ever came out with was the 'Forever' EP and we put that out on the internet without knowing how to promote things."
She continued: "We didn't know how to get music out there. The only thing that we knew was that we were super proud of what we had finally created after being a band for six years at that point. We had finally gotten a recording that we loved, and we were like, 'Cool, we have this. What do you do with it?' So we put it on the internet with absolutely no idea what was going to happen. And it completely changed our lives."
The band also shared that thought it has been a decade since 'Days Are Gone"s release, the album still resonated with them in a new way.
"A lot of the songs we've written when we were in our twenties mean something different to us now that we are in our thirties. I don't know if we are any wiser, though," said Este.
In other news, Haim are set to headline All Points East on Monday, August 28. Find any remaining tickets for All Points East here.
The band also recently reflected on their experience with The Strokes frontman Julian Casablancas during the early days of their career.
"Playing with Julian also taught us so much and taught me so much. Getting to play some Strokes songs in the set like 'Automatic Stop' I couldn't believe it. I was up there like I can't believe this is my life," shared Danielle.