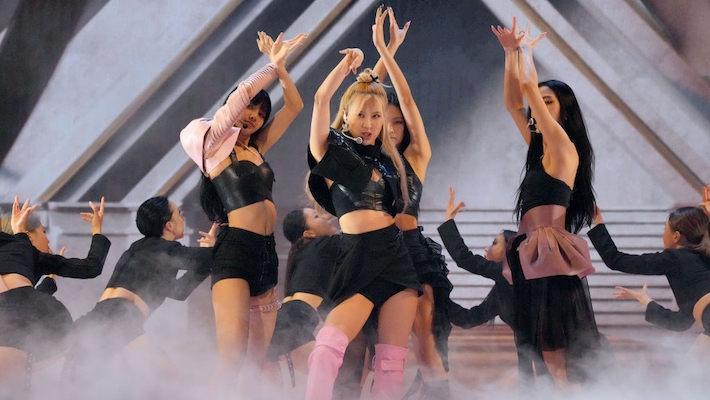 Blackpink is taking over the world. Over the past year, the K-Pop girl group has released their second album, Born Pink, played Coachella, and were named as inductees in the Asian Hall Of Fame. Now, through the powers of femininity, the girls maintain their momentum, reminding everyone of the powerful musical chemistry that got them here, and that they're not going anywhere anytime soon.
On "The Girls," Blackpink remains a force to be reckoned with. As one of the biggest pop music groups in the world, they refuse to let anyone destroy what they've built.
"Live fast, we do it like that / And we don't lie, we born to be mad / Better come right or never come back / Don't mess with the girls, with the girls, with the girls / Stop sign, we're burnin' it down / Better watch out, we comin' in loud / Bang, bang, just playin' around /Don't mess with the girls, with the girls, with the girls," sings the group on the song's chorus.
The song arrives as part of the soundtrack to their mobile video game, titled Blackpink The Game. An in-game version of the music video premiered earlier this week, ahead of the song's wide release.
You can listen to "The Girls" above.