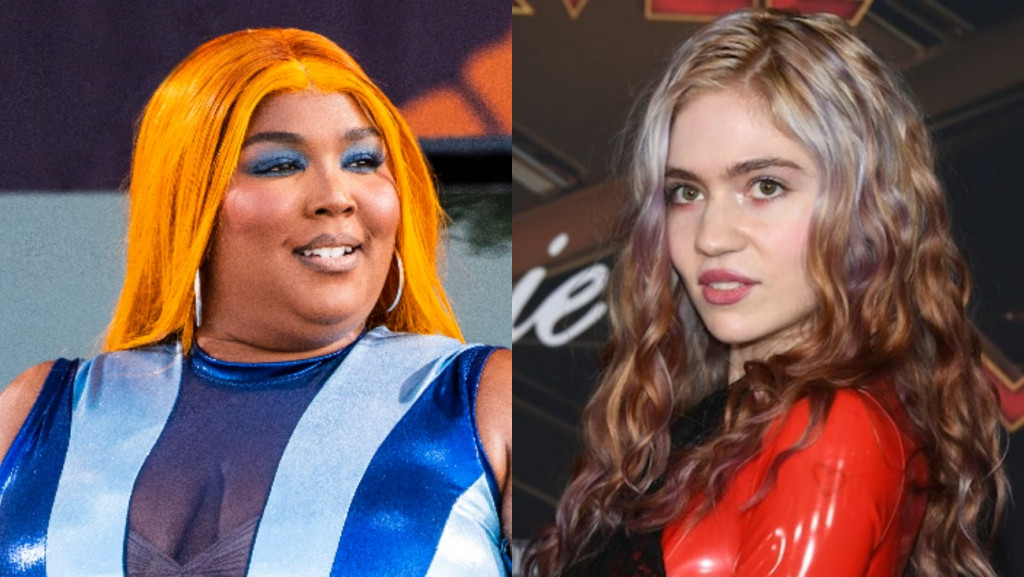 Everyone has a bad day now and then, but unfortunately for Lizzo, hers has snowballed into a rocky week. On Tuesday, August 1, news broke that the singer was named in a lawsuit accusing her of sexual assault and alleging that she fostered a hostile work environment. Since then, Lizzo has released a statement on Instagram refuting the claims outlined in the lawsuit three of her former dancers filed.
As people online continue to weigh in on the allegations, Grimes took to her Twitter/X page to support her longtime friend. In a lengthy post screenshotted by Pop Crave, Grimes spoke about her positive interactions with Lizzo over the years.
"I love Lizzo. Not saying I don't believe people when bad things happen, but I had dancers mistreated on my watch in ways I didn't find out about until way later," Grimes wrote. "Mebe sh*t is bad. But loyalty matters to me. Lizzo was kind to me and others for a decade before she was 'cool,' and she checked in on me when no one cared. I've only ever seen exemplary behavior from her, especially when everyone was hating on me, and she was on top of the world."
She continued, "There was no reason for her to check in besides to be a good person. Just my two cents. I recall when she first blew up being so happy because I'd never known such an admirable person to find fame in the music industry. I struggle to believe she would have so radically changed. Tired of a culture that seeks to destroy its greatest virtues. Lizzo is amazing."
Grimes doubled down when users began to push back against her rationale. One person asked her, "Chris Brown was nice to me, so he never hit Rihanna?" Grimes replied, "Rihanna has supported Chris Brown in the aftermath because Rihanna seems to be about restorative justice. *Assuming* Lizzo is guilty, it's funny to me the same people who fight for restorative justice seem against it for someone who has been a figurehead for change and suffered greatly to fight for acceptance."
https://twitter.com/PopCrave/status/1688177076208009218/photo/2
This case is still developing.
Lizzo is a Warner Music artist. Uproxx is an independent subsidiary of Warner Music Group.