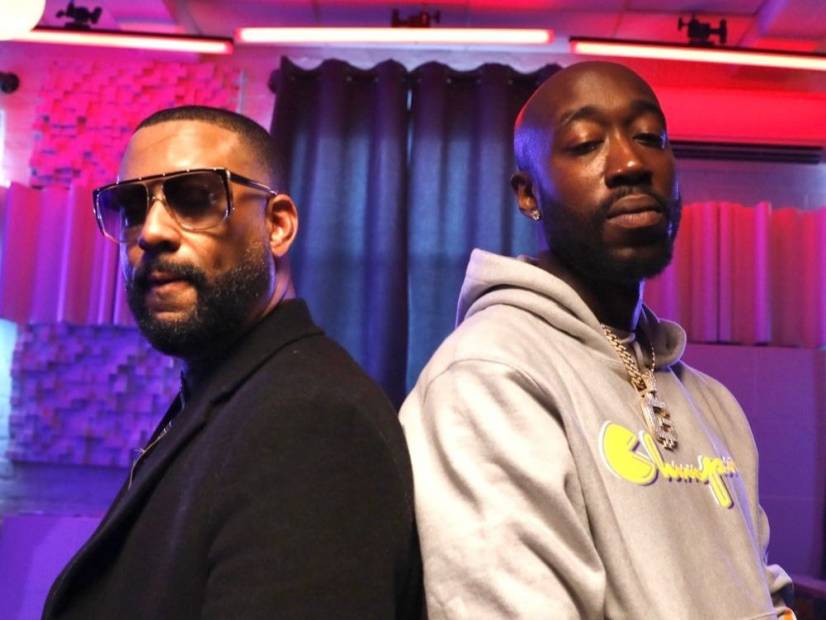 Freddie Gibbs and Madlib have surfaced with a new project called The Diamond Mine Sessions, an Amazon Music exclusive.
Recorded at the legendary Diamond Mine Studios in Queens, the three-track effort features the musical stylings of funk/soul band El Michels Affair and fresh interpretations of Bandana cuts "Palmolive," "Gat Damn" and "Freestyle Shit."
"Madlib is the greatest of all time at picking samples, so it was no doubt in my mind that he was going to pick the best band for us to do this with," Gibbs said in a press release. "And this is definitely a different thing. A special type thing."
Stephen Brower with Artist Relations at Amazon Music added, "This one-of-a kind partnership between Freddie Gibbs and Madlib is already a legendary one. To be able to add the distinctive sound that Leon and El Michels Affair bring to the mix and to capture it all in a bona fide magic factory — The Diamond Mine — is really special and something we're honored to be a part of."
Bandana arrived last year and was greeted with a perfect 5.0 rating from GroovyTracks as well as the title of DX's Album Of The Year in 2019.  The album served as the follow-up to their 2014 critically-acclaimed debut Piñata and boasted features from Pusha T, Anderson .Paak, Killer Mike, Yasiin Bey and Black Thought.
Check out The Diamond Mine Sessions below.