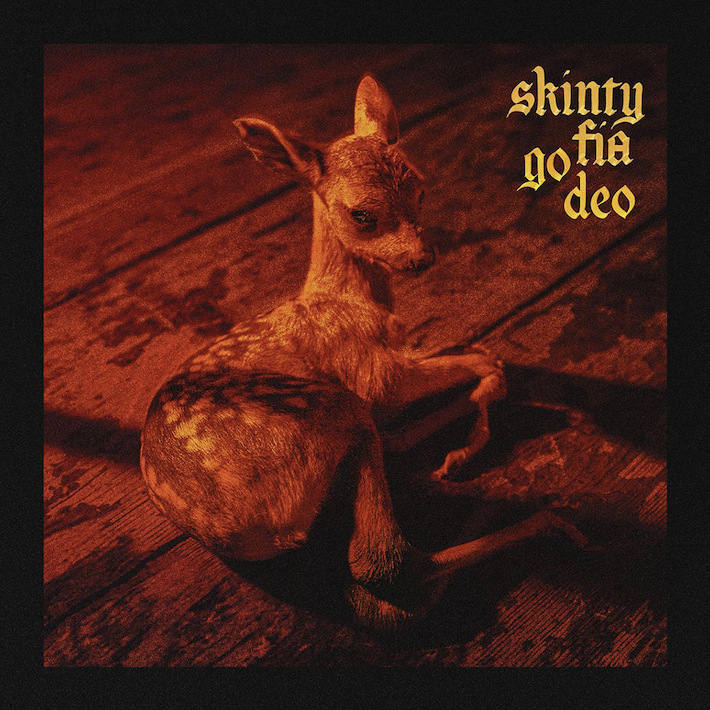 Fontaines DC have released a new deluxe version of their third studio album, Skinty Fia. This time, it's titled Skinty Fia go deo, and has a lot of fun additions for fans to check out.
Between a live Glastonbury take of "Big Shot," some songs from the Skinty Fia sessions, a cover of U2's "One," and much more, the band really packed in a lot of material with eight deluxe tracks in total. There is also a remix of their song "In ár gCroíthe go deo," which loosely translates to "Forever in our hearts," according to Google Translate.
"A lot of it is revealing itself to me to be largely informed and influenced by Irishness existing in England, and mutating and becoming a new kind of culture in general," the band's lead singer, Grian Chatten, told Rolling Stone last year.
Continue scrolling to view Fontaines DC's Skinty Fia go deo album art and tracklist.
1. "Big Shot" (Live at Glastonbury)
2. "Jackie Down The Line" (Skinty Fia Sessions)
3. "Roman Holiday" (Skinty Fia Sessions)
4. "I Love You" (Skinty Fia Sessions)
5. "One" (Skinty Fia Sessions) [U2 cover]
6. "Twinkle" (Skinty Fia Sessions) [Whipping Boy cover]
7. "The Couple Across The Way" (Skinty Fia Sessions)
8. "In ár gCroíthe go deo" (Orbital Remix)