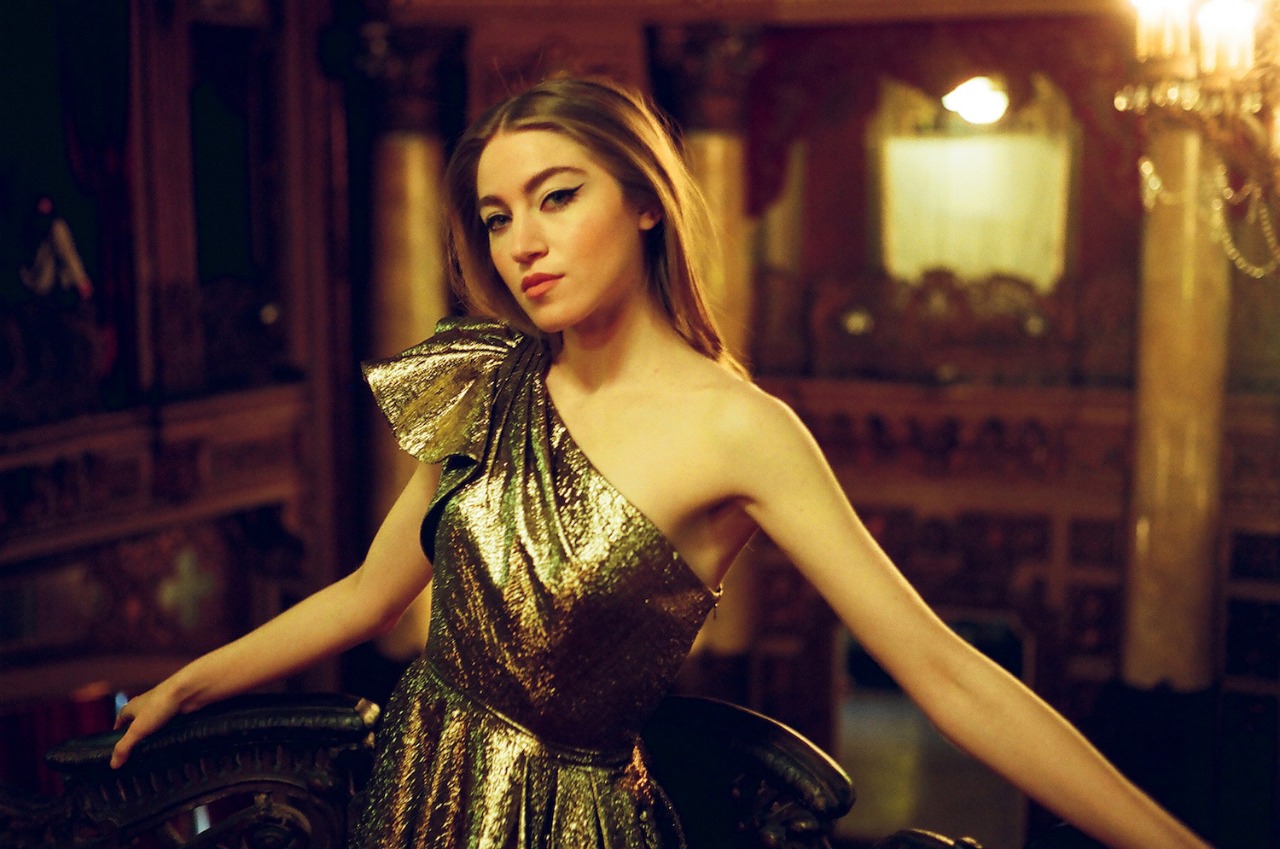 We had a chance to chat with talented singer and songwriter Alexa Dark who recently dropped her debut single and music video "Fade to Black and Blue." Check out what inspires her, and what is he planning for the future! Enjoy!
Welcome to Groovy Tracks, it's a pleasure having you with us today!
Thanks for having me!
Congratulations on the release of your debut project, the single "Fade to Black and Blue," we loved it! What's the story behind the song? What style best describes your sound?
Thank you! This song is so special to me, and I'm so glad it's out for everyone to hear and hopefully connect with in some way. My producer Matt Chiaravalle sent me an idea for a chord progression one night when I was alone in my NYC apartment, and they seemed to capture exactly how I was feeling in that moment of time. The lyrics kind of came flowing out of me. My sound and style is inspired by so many different things, from my experiences in different cultures to my love of French New Wave cinema and '60s music. I always gravitate towards a vintage, cinematic sound.
How was it to work with Matt Chiaravalle?
Working with Matt is always a creative and exciting experience. He not only has a great ear as a producer but gets me as an artist. We love to get inventive in the studio, trying new things and putting our heart into what we're creating.
What were the challenges you faced while recording "Fade to Black and Blue" during the pandemic?
We started recording "Fade to Black and Blue" right before everything shut down in 2020. When I first wrote the lyrics, it was kind of about my own personal, emotional apocalypse I was having at the time. During and after the pandemic, when the world felt like it was going through a real-life apocalypse, I developed a new connection to the song and the apocalyptic feeling of it all.
Tell us more about your creative process, do you first write the lyrics and add the music, or is it the other way around?
For me, it really depends. Sometimes I find certain chords or a melody that soundtracks an emotion I'm experiencing or moment in time I'm in, and other times I'm stuck on a certain phrase or word that I then build the music around.
How did your multicultural upbringing influence or shape your sound and style?
Growing up in different countries and in a household of different cultures exposed me to sounds, artists, languages, and styles I would have otherwise never known. All of those things combined have influenced everything from the lyrics to the instruments used in the song to the techniques used in production.
Would you like to collaborate with other artists? If yes, who would be your top five?
Definitely, I would love to collaborate with other artists, both of similar styles and completely different genres.
What's next for Alexa Dark?
Putting out more music, playing shows, and recording new material!
Thank You!