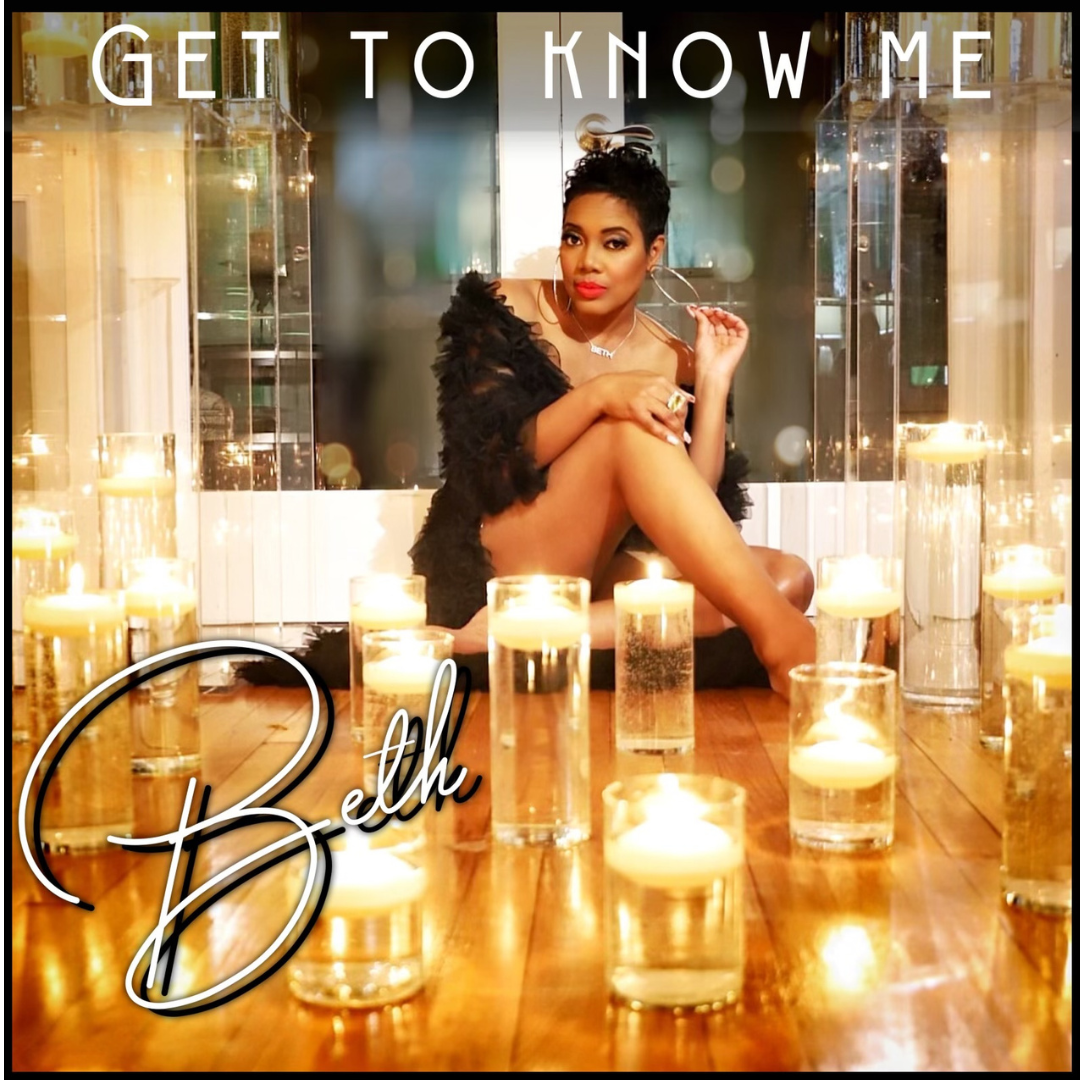 Indie artists like BETH are proof that R&B is alive and thriving.
We first met the singer/songwriter when she released her debut album, "Free, "and now she's back with her sophomore release, "Get To Know Me,"  giving full-grown R&B vibes.  It comes from her label, Anise Records with primary production from Marcus "Da Heatmizer" Devine (Ashanti, Faith Evans, 112, Aaliyah) along with Cordell Walton (Charlie Wilson) and Kenny Flav (Mary J. Blige). The seamless transitions on "Get To Know Me,"  have a "really strong 90s feel to it," the singer/songwriter confirms during a recent chat with GroovyTracks.
Mid-tempo harmonies and sensual soundscapes complement BETH's lush vocals, guaranteeing a euphoric eargasm. On the opening track, "Bad Girl," BETH is willing to risk it all for an addictive connection. It's also the first glimpse into the evolution from her debut album to now as her femcee alter ego drops bars.
Ev'ry body think that Beth is goody two shoes/(The truth is,) it's just nobody make me feel the way that you do (You know she ain't) … Say the word and that bad girl, she gon' come through…"
"I love rap music, I listen to it all the time … I'm sophistirachet," she reveals about her ability to channel Cardi and Megan's energy.
Most of the album unfolds like a letter penned from the heart meant to pierce the soul. Standouts include "Let Me Be," "Call Me," "OOOOOO" and "U & Me," a serenade to her husband. The actress also encourages love for self on tracks such as "Believe," a triumphant anthem. Gems that give an extra boost include her dulcet duet with Q Parker on "Love Is In The Building" and the gritty "Got Next," with D12's Swifty McVay.
"All the songs are true stories about something, somebody, some situation. Nothing is made up, everything is true," she reveals about the relatable lyrics.
BETH's humility and indomitable work ethic were honed early since her father was part of Motown's in-house band The Funk Brothers. Her resume also boasts background vocals for Anita Baker, Kem, and The O'Jays.
Watch our exclusive interview to get the tea on the process of making "Get To Know Me," in which two female R&B artists heavily influenced the sound of the LP, her experience as a contestant on season 16 of NBC's "The Voice," her candid response to what it's like to be a Black female R&B artist, her tour plans and more.
Get To Know Me is available now on all streaming platforms.