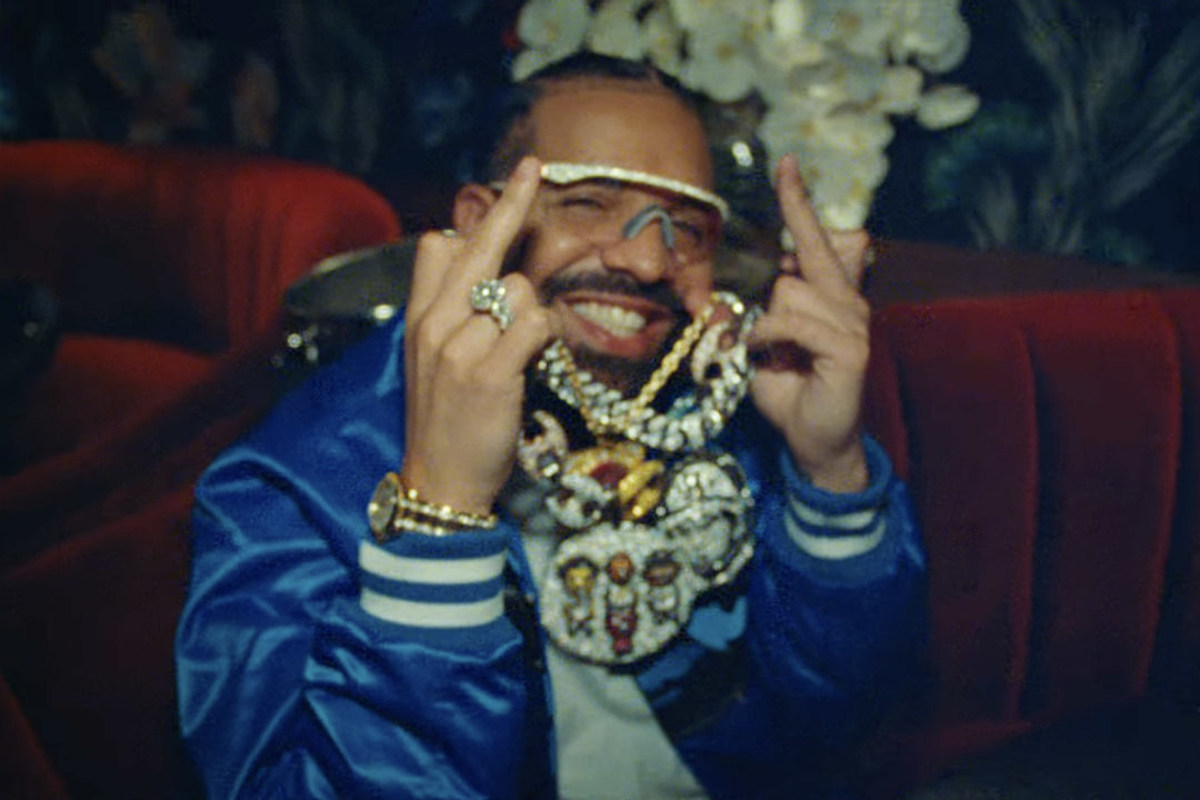 Drake just released his new music video for the Her Loss single "Jumbotron Shit Poppin," which features Drizzy revealing he purchased some of Pharrell's jewelry collection.
Drake continues to roll out visuals for his collab album with 21 Savage. On Tuesday (Jan. 17), the OVO head honcho delivered the video for the solo track "Jumbotron Shit Poppin." The Tristan C-M-directed video finds Drizzy rich flexing outside a posh mansion in front of a classic Ferrari. In others scenes, she displays more wealthy tropes like dining at a fancy restaurant and posting up inside the Rolex store. Throughout most of the duration of the visual, Drake is wearing a healthy amount of jewelry that once belonged in Pharrell's collection, including his famed multi-color N.E.R.D pendant chain, Bape astronaut bust, N.E.R.D brain pendants and skateboard charms.
Pharrell put the Jacob & Co.-produced pieces up for auction in October of 2022, on an auction house he launched last year called Joopiter, with 49 pieces in all going to the highest bidder. As for why Skateboard P decided to off the bling, he recently told Vogue he's more into a minimalistic lifestyle these days.
"At that time, it was just all about stuntin'," he told the publication. "I just wanted to stunt on everybody. I was really trying to give off this Richie Rich persona."
"I wasn't doing anything with these things," he added. "The only way to make myself lighter is to let go of these things from a different time that I no longer associate with."
According to Vanity Fair, Drake paid $2.6 million for his haul on the online auction. Drake hasn't been shy about dropping major cash on jewelry recently. Last month, he spent an estimated $4-$6 million on a 351-carat diamond necklace from jeweler Alex Moss.
See Drake's "Jumbotron Shit Poppin" Video Below
See 10 Rappers' Purchases That Broke the Bank