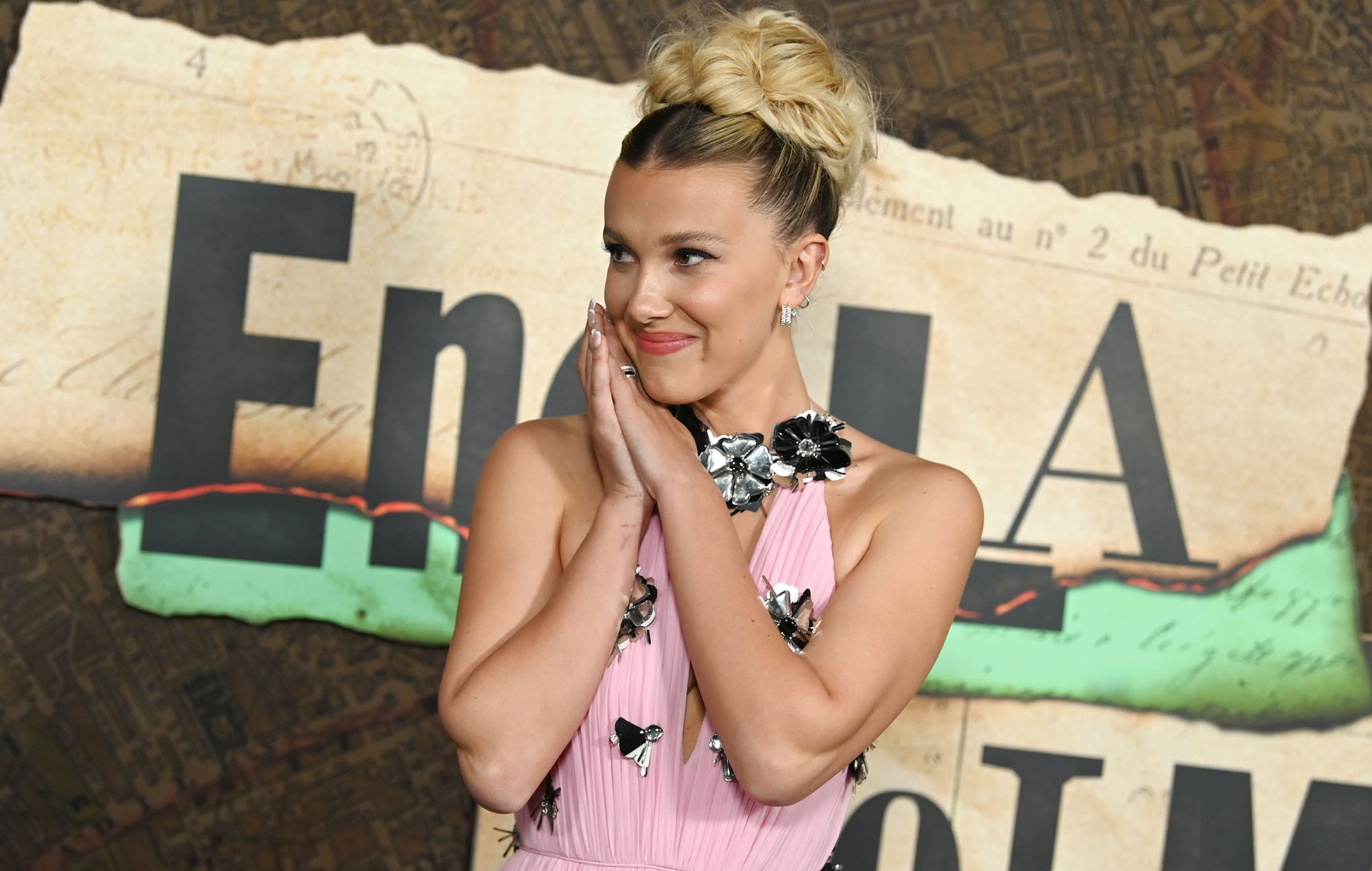 Drake has hit back at those who threw his platonic relationship with Millie Bobby Brown into question over recent years, labelling them as "weirdos".
The 36-year-old called out those who have had lingering questions about his friendship with the Stranger Things and Enola Holmes actor with the lyrics to his new track 'Another Late Night'.
Taken from his new album 'For All The Dogs' and starring Lil Yachty, Drake doesn't hold back when it comes to shedding light on the friendship between the two.
"My bank account is magnolia / Milly rockin' /Weirdos in my comments talkin' 'bout some Millie Bobby, look," he raps in the track. "Bring them jokes up to the gang, we get to really flockin' / Or send a finger to your mama in some FedEx boxes / Open up that shit, it's jaw droppin' / really shockin' / I ain't pretty flacko, bitch, this shit get really rocky."
The criticism of their friendship started back in 2017, when Brown met the Canadian musician before he performed in Brisbane, Australia as part of his Boy Meets World tour.
Hanging out backstage, they each posted their own Instagram photos from the meet-and-greet, which saw the then-14-year-old actor and the then-31-year-old rapper stand side by side recreating Eleven's signature power move – hand out, fingers outstretched.
The following year, the friendship led to further critique when the teenage actor told the media that they communicate frequently by text, and that she saw him as a "great role model" who gave her relationship advice.
"We just texted each other the other day, and he was like, 'I miss you so much,' and I was like, 'I miss you more,'" she said on the 2018 Emmys red carpet. She added that Drake gives her advice "About boys," saying: "He helps me… He's great. He's wonderful. I love him."
Following the backlash, Brown took to her Instagram Stories to speak out about the reaction. "Why u gotta make a lovey friendship ur headline? U guys are weird… for real," she wrote.
"I'm lucky to have people in the business extend their time to help me further my career and offer their wisdom and guidance. I'm very blessed to have amazing people in my life. U don't get to choose that for me. It's nice to have people who understand what I do. Now get back to talking about real problems in this world other than my friendships… jeez."
Later that year, she also praised his Brisbane gig as "probably the best live performance I've ever seen" in an interview, and once again defended their friendship by adding that he was "just a great person."
In other Drake news, last week the rapper issued a response to podcast host Joe Budden after the latter criticised his new album.
"He rappin' for the children. Yo dog, I had to look up how old this n***a was when I finished listening to the album," Budden said. "You are 36. Your birthday is in 20 days. I Googled that, too. You're going to be 37 years old. Get the f**k away from some of these younger n***as."
Drake fired back over the weekend (October 7), sharing a lengthy Instagram comment reading: "You have failed at music".
"You switched careers cause the things that pop into your brain had you broke living cheque to cheque and the raps you write had 450 men showing up to your shows in dusty Enyce jeans to screw up their face to Mood Muzik 29 and pretend you are the goat," he added. "If you need it put in simpler terms I own a 767…he owns a modest house in the 973 and flies first class on special occasions."
Elsewhere, the rapper also announced that he was taking a hiatus from music, stating: "I need to focus on my health, first and foremost – and I'll talk about that soon enough."