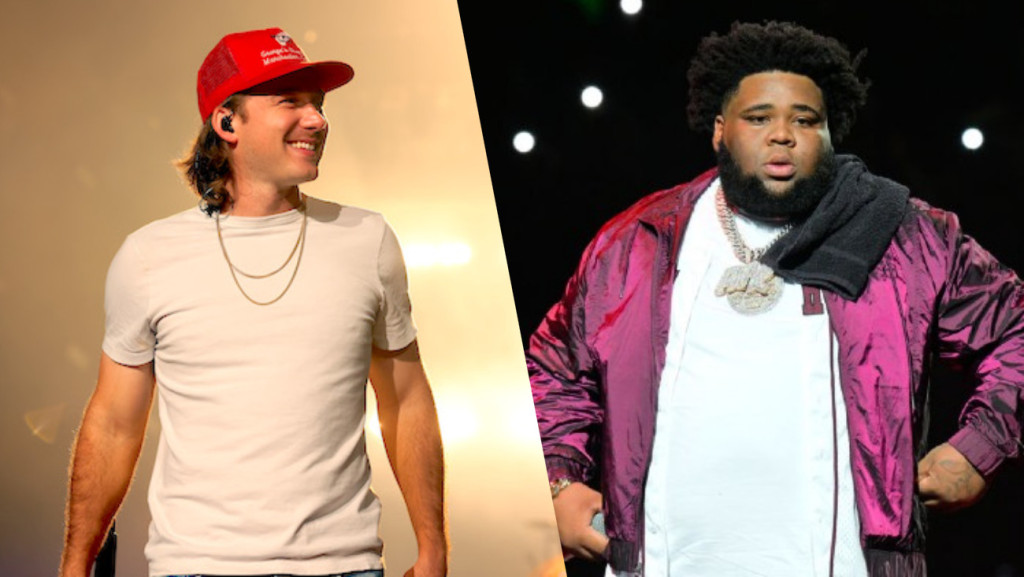 10. Peso Pluma — Génesis
Génesis peaked at No. 3 on the Billboard 200 this summer, and as proof of the project's staying power, it remains in the top 10 here in October.
9. Doja Cat — Scarlet
Scarlet has a major debut week, entering the chart at No. 2. It took a significant fall in its second frame, though, tumbling to No. 9.
8. Taylor Swift — Midnights
There's no end to the frenzy surrounding Swift. It's been just about a year since Midnights was released, and yet here it is, still solidly in the top 10 in 2023.
7. Travis Scott — Utopia
Utopia is still faring well on the charts, which should be a good indicator that Scott's Circus Maximus tour will get off to a hot start with its first concert in just a couple days.
6. SZA — SOS
While a special deluxe edition of SOS appears to be on the way, the base project is doing just fine without an addendum as it maintains the No. 6 spot it also held last week.
5. Zach Bryan — Zach Bryan
Bryan came through with a surprise EP recently, but it's his recently released self-titled album that's dominating the charts, with the former No. 1 living at No. 5 this week.
4. Ed Sheeran — Autumn Variations
Sheeran has this week's highest chart debut with his new album. It's his seventh top-10 album on the Billboard 200, and in fact, all of his albums have debuted in the top 5.
3. Olivia Rodrigo — Guts
Guts had the silver medal last week, but when you're talking about the Billboard 200 chart, bronze is still pretty great, which is where Rodrigo sits this week.
2. Rod Wave — Nostalgia
For its third week on the chart, Wave ceded the No. 1 spot but still managed to hang onto No. 1 with Nostalgia.
1. Morgan Wallen — One Thing At A Time
Wallen has been perhaps the single biggest artist of 2023 in terms of chart performance: One Thing At A Time is No. 1 this week (after placing at No. 3 last week) for a 16th total week on top.
Some artists covered here are Warner Music artists. Uproxx is an independent subsidiary of Warner Music Group.